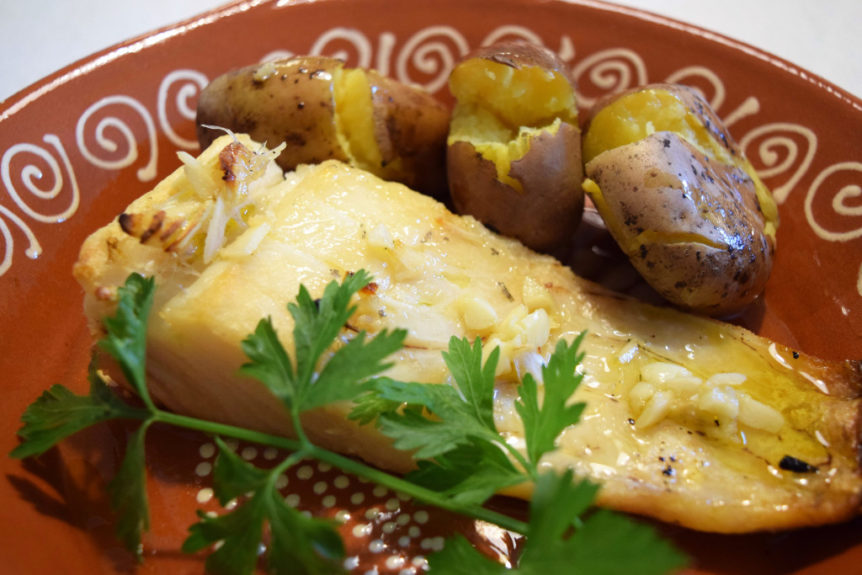 After years living in the Algarve, we can tell Portuguese are obsessed with Bacalhau or codfish. This fish is one of Portugal's most treasured dishes all over the country. The Portuguese even say that: "There are more than 365 ways to cook bacalhau, one for each day of the week".
Portugal is prepared so that even those who don't like codfish end up eating it😄.
Even more than 365 ways, some Portuguese affirm that they have over 1,000 recipes to prepare codfish, so among so much variety, some will have to convince the most reluctant diner.
❗ In the face of such a display of creativity, it would be quite rude not to try it at least.
If you are not used to eating codfish, it will take you by surprise how this simple fish can taste so good and can be cooked and eaten in such multiple variations.
Codfish is to the sea what the pig is to the land. There is no waste in it.
If you have visited any restaurant in Portugal you surely noted -and tasted- bacalhau or codfish baked, barbecued, canned, with eggs, with potatoes, with rice, with a salad and so many other ways.
In this sense, we know you enjoy all the recipes we publish, such as the Portuguese-style grilled sardines or the Piri-Piri Chicken recipe, that's why now you will surely love this Portuguese grilled codfish recipe. In Portugal, they call it bacalhau grelhado, and we will take advantage of our amazing gas grills to prepare it.
What is Bacalhau?
Bacalhau is codfish in English. You can find it everywhere you go in Portugal. One thing to take into account is that Portuguese codfish is typically dried and salted.
You might not find it regularly amongst the fresh fish but stacked nearby in piles.
If you come to the Algarve, or anywhere in Portugal, order yourself bacalhau for either lunch or dinner. Taste the different preparation styles and find the one you like.
If you loved codfish or bacalhau in Portugal you will love to try our Portuguese grilled codfish recipe. Keep reading!
Portuguese grilled codfish recipe you will love to cook and taste
This bacalhau grelhado recipe is also very similar to bacalhau à lagareiro, but without the use of the oven.
This grilled codfish recipe is one of the simplest ways to cook this fish. Overall it takes 30 to 40 minutes to make.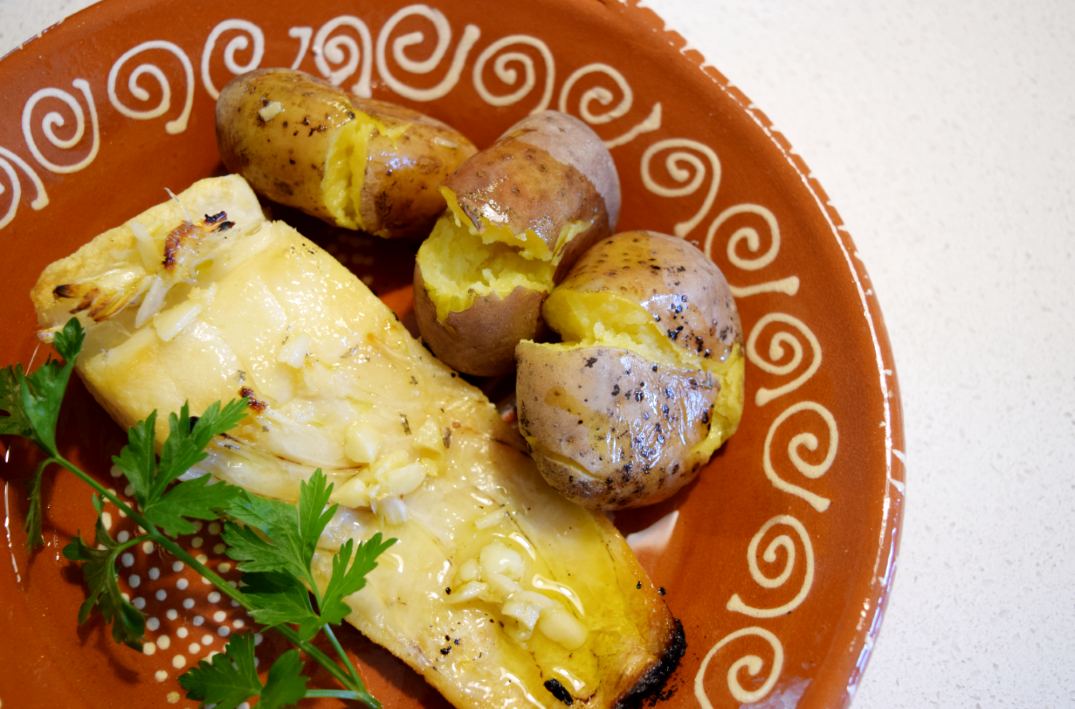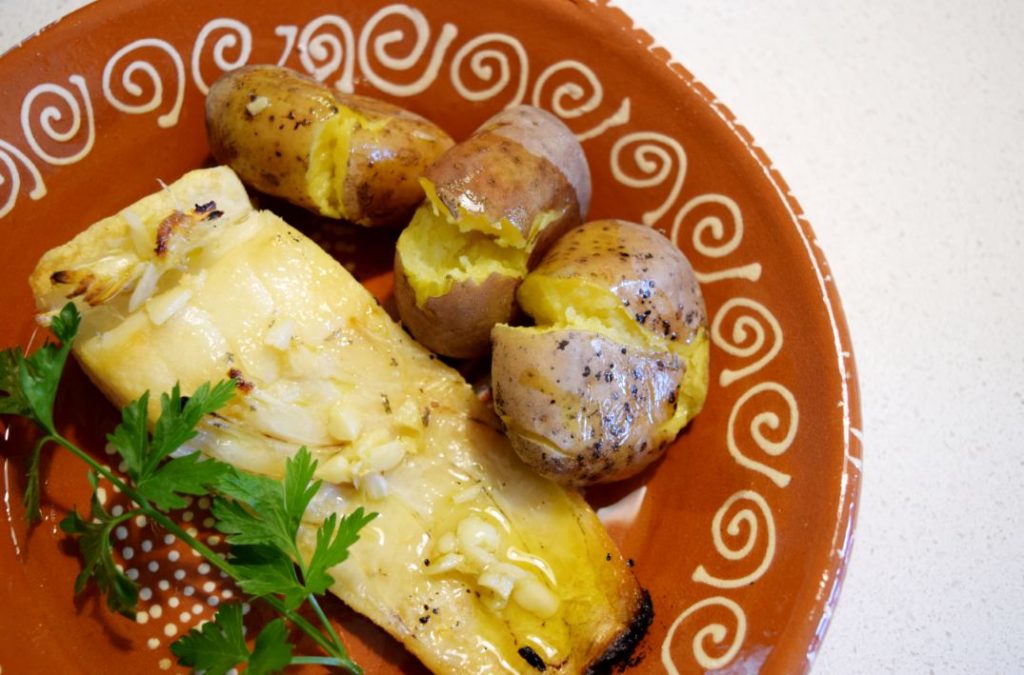 You will love this recipe because the olive oil in garlic gives an amazing flavour to the codfish and the potatoes. If you never tried salted codfish before this would be a great recipe for your first try.
What you need
Codfish
Olive oil
3 garlic cloves
4 potatoes with the peel
Parsley (optional)
Salt and pepper (to taste)
Instructions
1️⃣ Place the codfish in a bowl and cover it with ground pepper. Place it in the refrigerator for a few hours.
2️⃣ Drain the codfish and remove the excess of pepper with paper towels if needed.
3️⃣ Grill the cod (15 to 20 minutes or until cooked) switching sides half way.
4️⃣ Boil the potatoes in water with salt to taste.
5️⃣ Fry the garlic in olive oil and set aside.
6️⃣ Punch each boiled potato to open them a little.
7️⃣ Serve the codfish accompanied by the potatoes, bread, roasted peppers or a salad. You can also try these sauces.
8️⃣ Drizzle with the olive oil and fried garlic and enjoy!
This modest Portuguese codfish dish exceeds expectations. The secret to this exquisite dish is the use of high-quality ingredients. The codfish needs to be of the finest quality. Equally important is the use of the best Portuguese olive oil available.
Why do Portuguese eat so many codfish?
If you don't know about the origins of codfish in Portugal, you will be surprised to know that it is not a species that lives in Portuguese coasts. It is imported from Norway, although the salting process is carried out in Portugal.
🐟 The sardine, another fish very present in Portuguese dishes – and a symbol of Lisbon – does swim in nearby waters, no doubt, but the cod thing is something else.
Codfish has been an integral part of Portuguese cuisine since the 16th century when Portuguese fishermen first brought it back from Newfoundland, in Canada.
In that period, Portuguese fishermen and adventurers brought new products to the Peninsula, generally from some "conquered" populations. That gave variety to the local gastronomy.
The Portuguese first found codfish off the coast of Newfoundland (what is now Canada). The trip back home was long, so to preserve the fish they salted it so that it arrived in good condition. Salt was a rising value at that time and the Luso produced it in good quantities.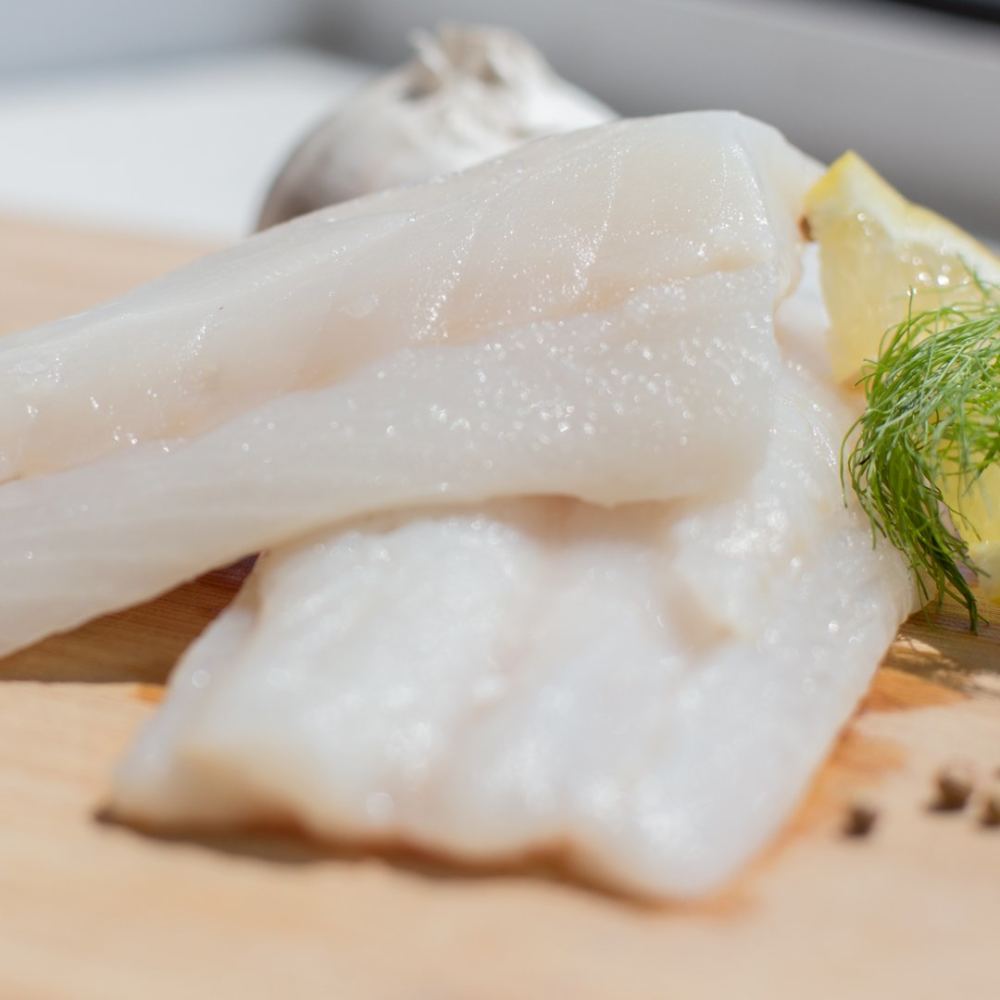 Codfish was comfortably introduced into popular gastronomy for two reasons. One, for health: it remains edible for several months so that the inhabitants of the interior of the country could access it, which was not the case with other fish.
It is rich in protein, which is why it supplied many nutritional deficiencies and, in addition, it had a very affordable price, so that almost everyone could afford it.
The other reason is religion. The Catholic Church has periods of fasting and abstaining from meat on its calendar, especially during the Holy Week, so the issue of cod's nutritional properties also comes into play.
Don't make these mistakes when cooking codfish
Codfish comes to us from Iceland, Norway or the Faroe Islands. If you want to obtain an excellent result in any production, the first rule is to buy a good codfish of the Gadus Murhua species, the authentic, wild, fish with a hook and traditionally cured in salt.
When we talk about codfish it is essential to be clear that we can buy it fresh, cured in salt or desalted. If we opt for the first type, we are buying codfish that has not been originally salted. It is a fairly bland fish of flavour, which we can take fried, like typical fish & chips, but they do not have the grace of salted and later desalted codfish.
Always serve with steamed or grilled vegetables like grilled zucchini, potatoes or an octopus salad with chickpeas, a very traditional one in the Algarve.
Codfish fillets are easy to cook. If you've purchased frozen cod you need to thaw it in a bowl of water.
Vacuum-packed codfish fillets can thaw in as little as 15 minutes but always check the package for precise instructions. Once the fish is thawed remember to wipe away any excess water.
Grilling fish is easier than you think
Think grilling fish is beyond your skills? We know you can totally handle this! One of your challenges and perhaps the trickiest is figuring out how to keep the fish from sticking to the grill, every fish flipper's nightmare.
🥇The solution is a well-prepped grill, dry product, and the proper level of grill heat, which is usually medium-high.
Turn the heat on the grill to high and get ready to prep the grill grate. You'll want to ensure first and foremost that your grill grate is as clean as possible. If you haven't cleaned your grill this summer, learn how to properly clean it before cooking your foods.
As you're heating up the grill, cover the grate loosely with aluminium foil. The intense heat will cause any debris to break down and dissolve. This also minimizes sticking. At its highest heat, this should only take about 10-15 minutes. Remove the aluminium foil from the grate before cooking.
Try adding a little smoke to your codfish
If you are grilling on a gas or electric grill, be sure to soak wood chips for at least 30 minutes before placing them in a smoker box and directly on the cooking grate for that smoky flavour.
With these tips, you'll be grilling up a flawless fish dinner that will impress even the pickiest seafood lover at your dinner table.
It'll be easy to bring the taste of the sea to your outdoor kitchen any time you desire.
On the other hand, you can also learn the rotisserie cooking method to grill delicious and tender chicken or pork.
---
Have you already cooked this Portuguese grilled codfish recipe? Let us know in the comments below or tag us on Instagram!
Try all the recipes you can by grilling in your gas or electric barbecue in the Algarve!
Check our monthly offers for great discounts in our best barbecues in Algarve!