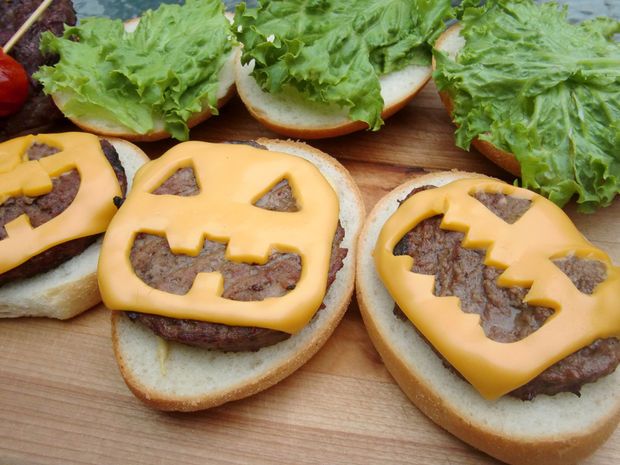 Spooky season is officially here🎃! Halloween is knocking at our doors and you might have started making scary costumes and other items to decorate your place and maintain the festive mood. This year with all celebrations being atypical due to the pandemic situation, we want to offer you the most creative BBQ ideas for your Halloween party in case you decide to celebrate at home with your loved ones.
Covid-19: No trick or treating this year
From trick or treating to apple bobbing, the traditions of 31 October aren't things you would immediately consider to be "Covid-safe". So, does that mean Halloween is cancelled this year?
Not necessarily. Dr Chris Smith, a virologist at the University of Cambridge told the BBC that "If you're doing something that increases your contacts with other people, then you are automatically increasing their risk and your risk." But by taking precautions, Dr Smith says it is still possible to enjoy Halloween safely.
That means observing social distancing with people outside your household, standing well back when knocking on any doors and always keeping your hands clean using sanitiser.
To avoid cancelling another celebration this year, you can take precautions and celebrate Halloween in small groups of people. There are many ideas that can be done.
While large gatherings are likely to be off the cards this year, virtual events are still a possibility. Another idea is to watch a scary movie with your family or your closest friends.
In the case you want to organise a BBQ party at your space outdoors with your closest ones, you could also get inspired by the ideas below! 👇🏻👇🏻
5 BBQ ideas for your Halloween party
Halloween is a time when creativity is encouraged and we are ready to help you to you get into the holiday spirit. Here are some scary food ideas for Halloween to make in gas grills, pellet grills and smokers.
Dead Man's Chest
These slow-cooked ribs are sure to add some fun to your Halloween party, especially if you place a red pepper 'heart' in-between them. Take a look at our maple smoked ribs recipe or try a spicy version for Halloween.
Jack O'lantern Cheeseburgers
These Jack O'Lantern cheeseburgers are the perfect addition to the buffet table. The kids love the silly faces and adding a little 'blood' (aka ketchup) make these easy and delicious burgers fun for all. Grill your burgers and make your guests "design" their own cheddar cheese face.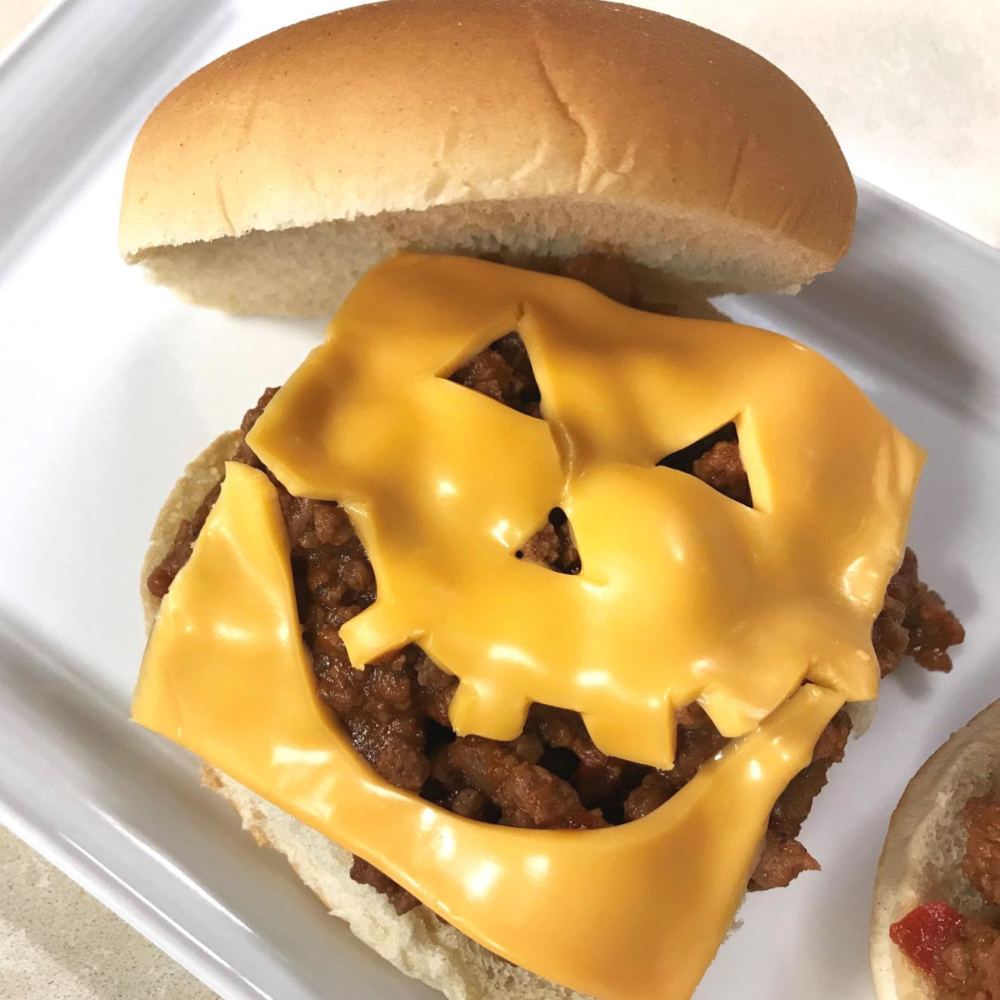 Dead Man's fingers
Here is another creative Halloween appetizer featuring lil' smokies cut to look like fingers. The simplest way to transform sausages is to stand them right-side-up on the cutting board, and using a small, sharp knife slanted at a diagonal toward the sausage, shave about a 1/2″ worth of sausage away. This forms the fingernail. Then, lay the sausage flat and cut two slits directly under the nail, and three slits on the opposite end from the fingernail. This creates the finger and knuckle creases.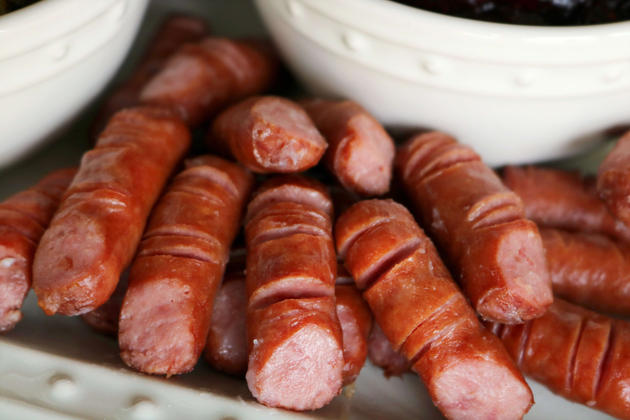 Mozzarella and olive eyeballs
This is a 10-minute recipe that uses just 4 simple ingredients. Use green olives, black olives, tomato purée or barbecue sauce and mozzarella pearls.  It's perfect to serve as an appetizer and also ideal if you are grilling with your kids.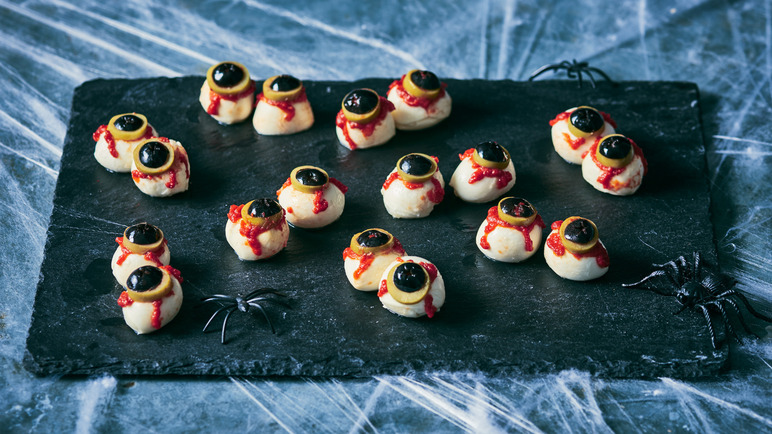 Mummy pizza
You don't need a pizza oven to cook pizza! Do you know you can also cook pizza on a grill? For doing this creative BBQ recipe for Halloween, just assemble your pizzas by putting some tomato sauce on English muffins. You can sprinkle with dry oregano and simulate the mommy bandages with sliced mozzarella strips. For the eyes, use sliced black olives pitted. Grill until the cheese melts and enjoy! You can also change the cheese for sliced grilled zucchini.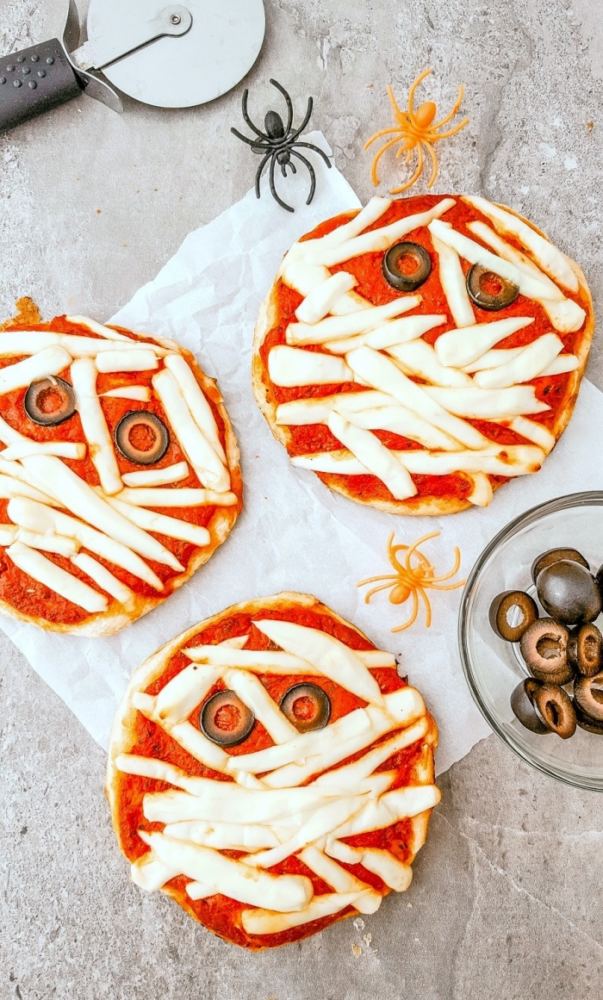 Is Halloween celebrated in Portugal?
First, Halloween wasn't a holiday that was really celebrated in Portugal. These days, however, you'll see posters across Lisbon, Porto, and other major cities advertising Halloween parties and special events for this holiday.
Depending on where you live in Portugal, you may even get a few trick-or-treaters knocking on your door as well.
Obviously, people in Portugal are simply copying what they see on television and in films, and adopting those customs into Portuguese culture.
Products you will need
---
Have you prepared any of these Halloween recipes? Tag us on Instagram @bbqsalgarve! We will be happy to share your content!