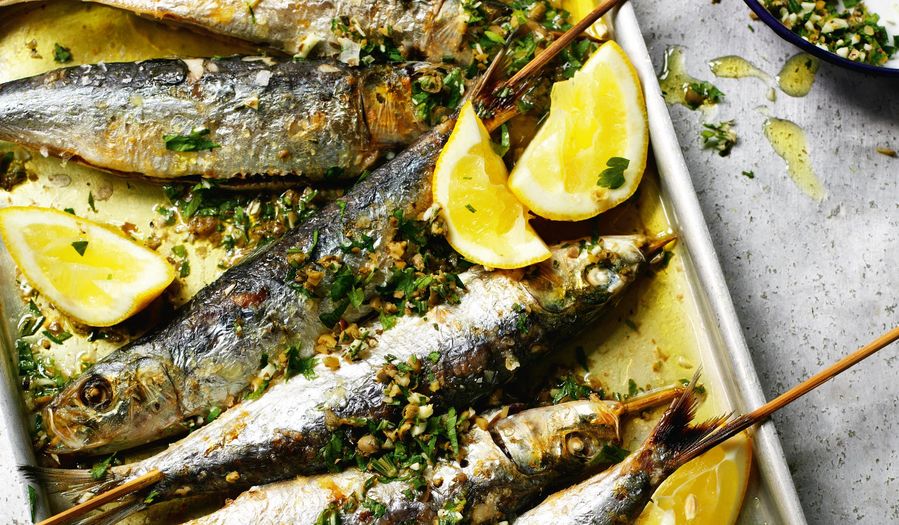 Around here, summer is pretty much synonymous with grilling. So, when the weather starts to warm up in the Algarve, our favourite place to be is behind the grill! To help you welcome all that summer offers (food-wise, at least), we've rounded up five quick and easy grilled summer recipes for your grilling pleasure.
There's no better way to enjoy your long-awaited summer weekends than good food and good company. Therefore, these grilled summer recipes are guaranteed to impress your family and friends. They're not in a particular order unless you count numerically, from mouth-watering to mouth-watering.
So, let's get started on this grilled summer recipes roundup, shall we? Pull out all your special gear and read on for some of our favourites!
Summer Grilling Recipes
1. Portuguese-style grilled sardines
Did you know Grilled Sardines are a typical grilled dish in Portugal? Now you do. Lisbon shuts down many streets throughout the entire month of June to celebrate the Lisbon Sardine Festival. We call that famous!
This healthy summer recipe will blow your mind. First, brush sardines with olive oil. Then, toss a few rosemary sprigs into a mixing bowl with the rest of the ingredients. At last, add the sardines into the bowl, mix well and grill them.
Sardines take only two to three minutes to cook and around that long to eat. They're a great treat and a fantastic healthy package containing omega-3 fats, selenium, and vitamin B12. Super easy and delicious, they're a great summer pleasure!
2. Delicious grilled veggies
There's no better way to welcome summer than cooking healthy summer recipes like vegetables. Grilled veggies are the perfect side to enhance any meal. They pair well with almost any protein such as chicken, fish or steak. Even more, grilled vegetables are a healthy vegetarian main meal!
We know you will love our zucchini, aubergines, or asparagus recipes. They are quick to make and always get outstanding reviews! They are the perfect side or even a good veggie main course—an easy and healthy meatless feast.
Literally, you can use just about any fresh veggie you'd like for grilling. Just be sure they are all cut to a similar size, tossed in a bit of oil, salt and pepper and then voila. You've mastered a new summer recipe.
3. Grilled watermelon
Have you ever tried grilled watermelon? There's nothing quite like it on a hot afternoon. Here in Algarve is one of our favourite grilled summer recipes! A quick kiss from the grill works wonders, changing the texture and adding a slightly smoky flavour to the naturally sweet fruit. It's surprisingly delicious.
Chances are that if you can eat it, you can probably find a way to grill it. With that phrase, we introduce you to our incredible Grilled watermelon recipe. You need to try this healthy summer recipe so that you can see a whole new side of watermelon.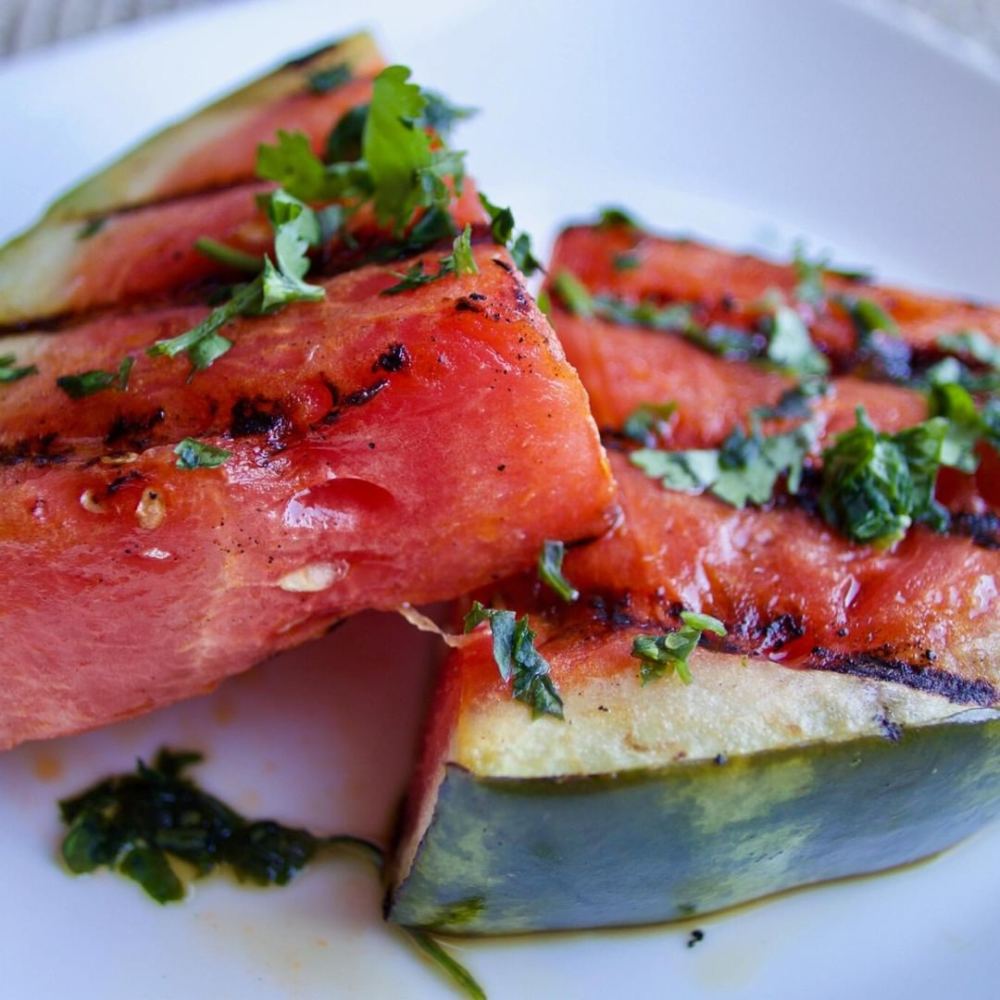 4. Grilled bruschetta
Bruschetta is a quick and easy appetiser! That's why we are so in love with this summer recipe. It's simple to make and screams out delicious and classic Italian.
Just grill some slices of bread for a couple of minutes on each side on a hot barbecue. Next, rub each bread slice with a cut clove of garlic and drizzle with olive oil. Then, top the bread with a chopped tomato mix and a couple of slices of mozzarella. Finish with a little bit of sea salt and fresh pepper.
Serve while still warm for the tastiest bruschetta you have ever had. Make it on repeat during summer, when tomatoes are at their peak. Buon appetito!
If you like this recipe, try our Spanish-Style Grilled Bread With Tomato.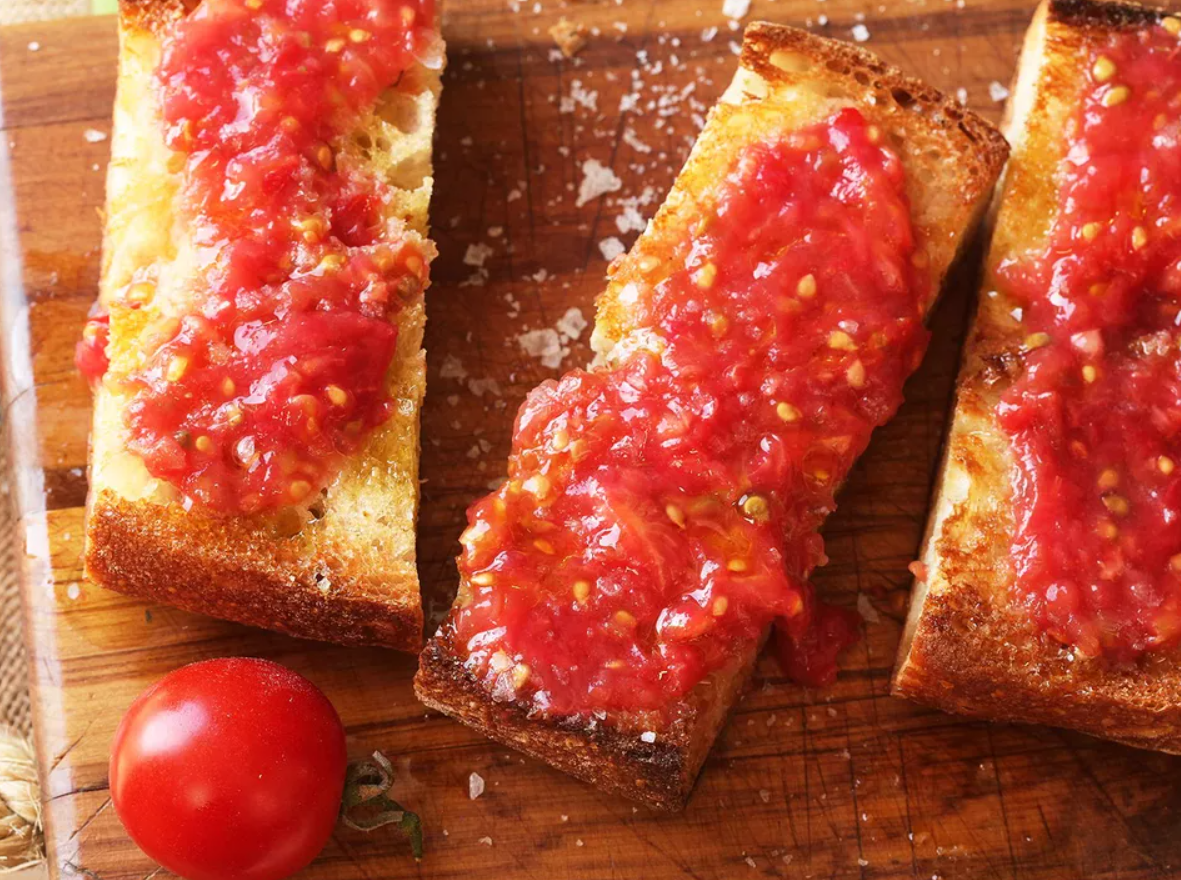 5. Grilled codfish or bacalhau
Grilling seafood is an incredible way to infuse flavour and get a great texture. In Portugal, grilled cod or bacalhau is simple to prepare, quick to grill, and great paired with some grilled veggies! The secret to this summer recipe is a hot grill, well-oiled fish, and the right tools.
One curious fact about codfish is that sometimes it's called "chicken of the sea". That's because of its delicate white meat and neutral flavour. Cod is an excellent starter for people who don't think they like fish.
Our Grilled Codfish could not be easier to cook and is the perfect recipe if you are a beginner or a pro. Cod is the fish you didn't know you loved. Here's how to grill it. Be prepared to impress!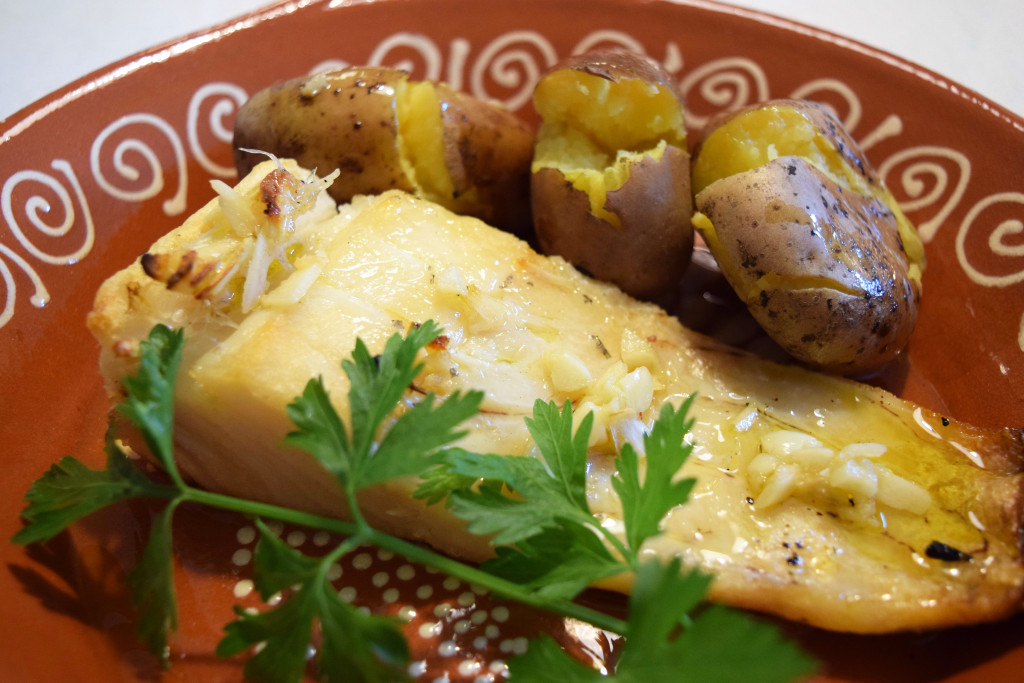 Here are some grilling accessories you may need:
---
Grilling a whole meal is the solution to keeping the heat outside, and even cutting down on the energy bill inside! If you make any of these delicious grilled summer recipes, leave a comment below and let us know how you liked it!
Also, check our shop for the best-quality barbecues, refrigerators, and grilling accessories, or visit our showroom in Almancil. We would love to help you create your outdoor dining space!
If you love these recipes as much as we do, share them on Instagram and tag @bbqsalgarve. We would be happy to see that you've enjoyed it.
The main picture of this article is from the Happy Hoodie.