The world is waking up to Portugal's farm-to-table tradition, the rich & healthy cuisine and the more than 200 days of sunshine per year. Get ready to drool as we disclose five tips for the perfect barbecue in Portugal!
Crispy Porco Preto, grilled sardines directly from the boat and slapped on the barbecue, a mouthwatering Piri Piri chicken, churrasco and a tasty grilled cod. These are the kind of simple, earthy dishes that Portugal excels in. With these delicious five tips, we want to bring the Portugal flavours to your table.
Four reasons to eat grilled food in Portugal
The weather. Listed as one of the countries with the best year-round climate, Portugal is the definition of warm and sunny weather. Our top choice is the Algarve, partly because it is famous for having the best weather in Europe, ideal for outdoor eating.
Love for food. Did you know that the traditional farmers and fish markets are one of the best options to experience Portuguese love for food? Farm-to-table tradition is what Portugal is all about. The secret lies in the truth that traditional Portuguese recipes are made with local ingredients, which accounts for the freshness and quality of Portuguese cuisine.
Wine pairings. The most magical thing about Portuguese-based foods is the wine pairings that come with each dish. Portugal's range of fabulous and food-friendly wines offer diverse pairings at the dinner table, guaranteeing an ideal experience.
Delicious food. Portuguese cuisine is delicious and a shared cultural product that plays a crucial role in Portuguese citizens' lives. In Algarve, we use food to celebrate special occasions, such as birthdays, anniversaries, and weddings. Food helps us build our connections with others!
Top 5 Portuguese grilled local delicacies
Portuguese grilled sardines
Many people are aware at this point that the Portuguese are among the biggest fish-eaters in the world. But, What fish shouldn't you miss? Trust us, try the grilled sardines! It provides essential vitamins such as vitamin B12, vitamin D and selenium. Above all, sardines are indeed very versatile fish. You can grill and serve them in salads or as a snack with bread or crackers. Can you picture yourself snacking away al fresco on your Portuguese relaxation break? Give them a try during your next perfect barbecue in Portugal!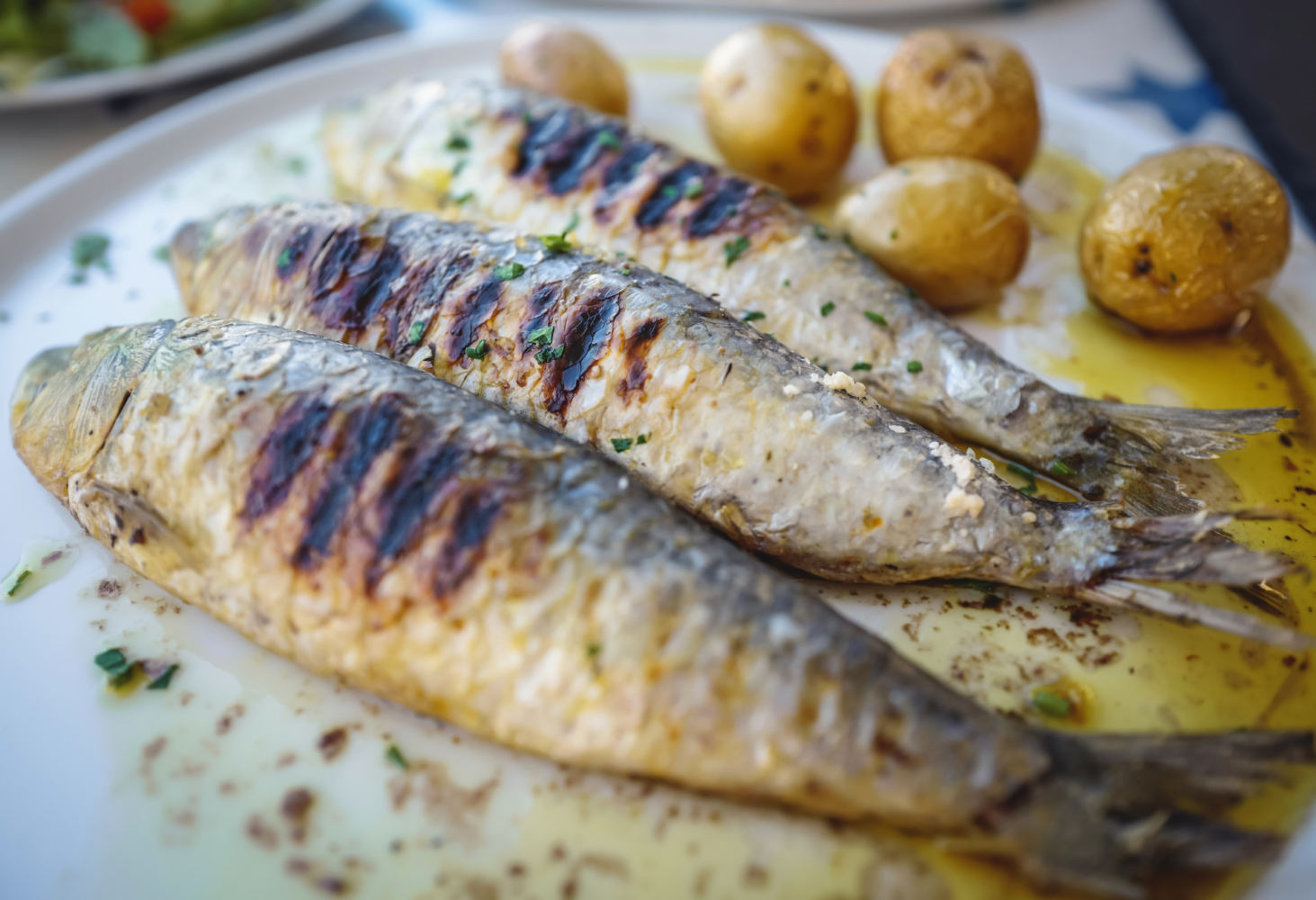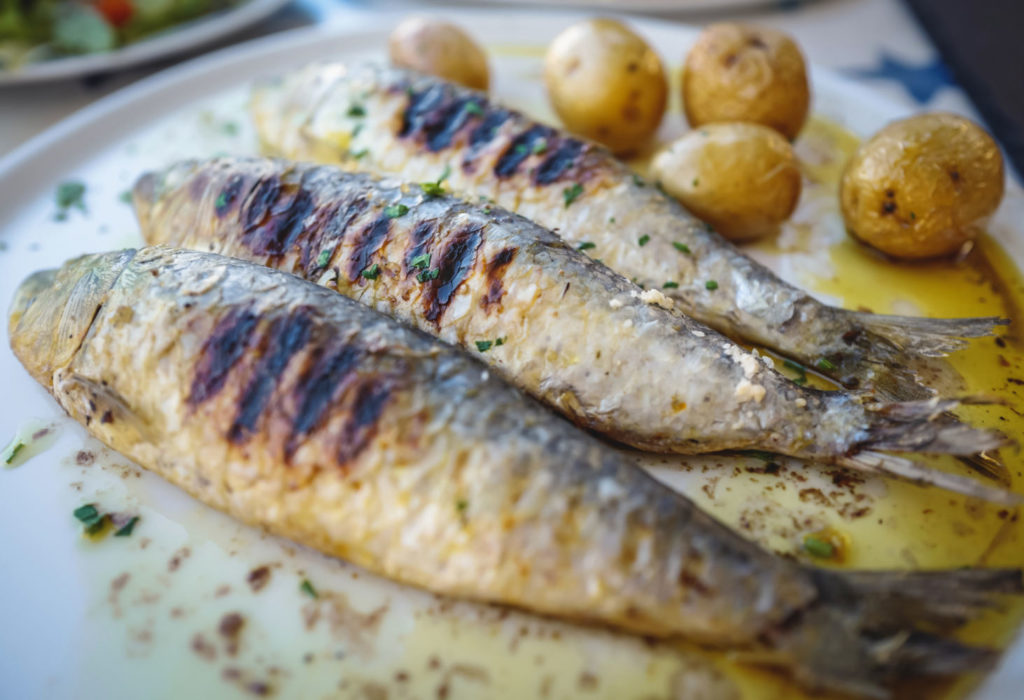 Piri Piri chicken
This juicy, bold-tasting charcoal-grilled chicken is tough to resist! It's the perfect balance of sweet and salty, with added onion or garlicky flavours, plus a slight tang. But, What is Piri Piri chicken? Piri Piri chicken is a spicy, grilled chicken dish with roots in Africa and Portugal. The chicken is marinated in a Piri Piri sauce with chilli peppers and other spices. Remember, it's not the perfect barbecue in Portugal without the Piri Piri chicken!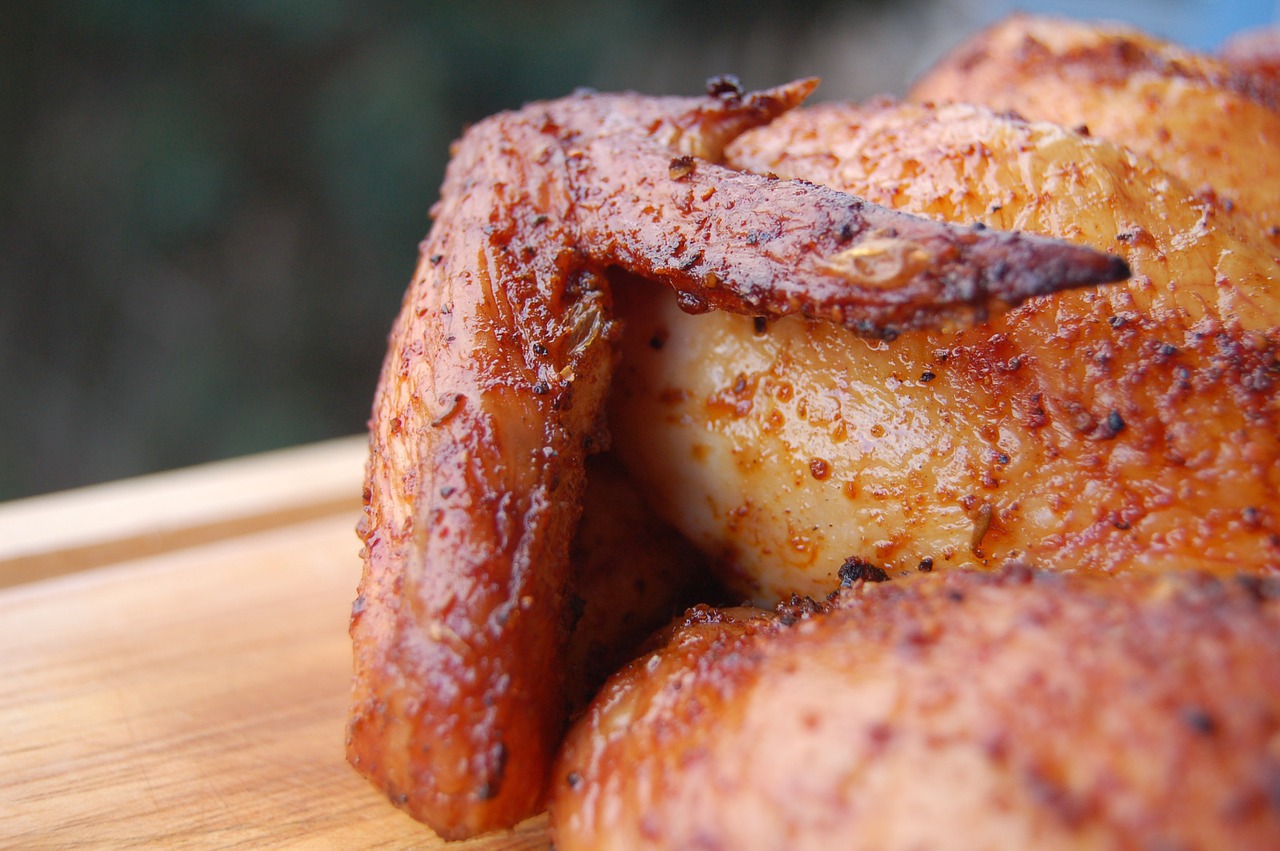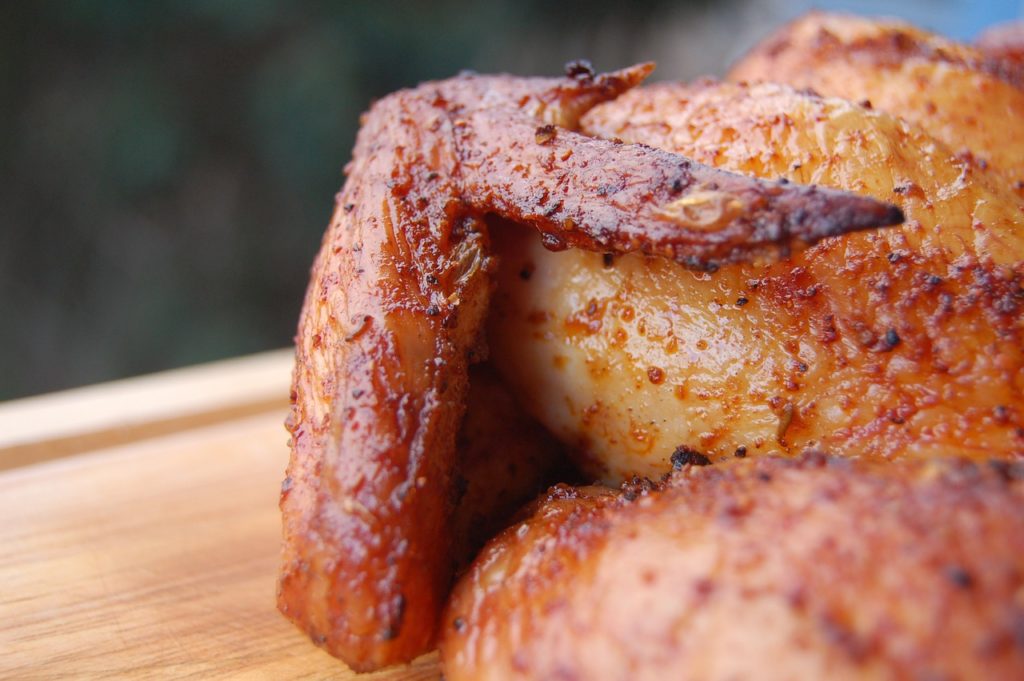 Grilled cod or bacalhau
Codfish is to the sea what the pig is to the land. There is no waste in it. Grilled cod or bacalhau it's the quintessential dish in Portugal. If you are not used to eating codfish, it will take you by surprise how this simple fish can taste so good and be cooked and eaten in multiple variations. So, if you don't know how to prepare it, follow this easy recipe, and you will be fine. Add grilled cod to your Portuguese barbecue feast rotation. You won't regret it!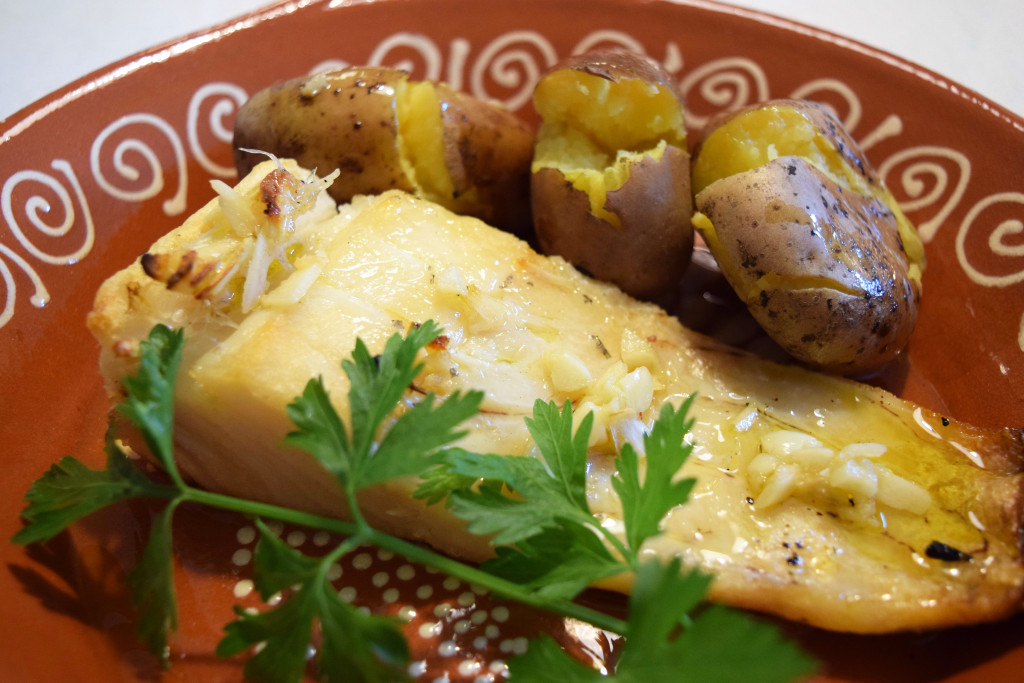 Porco Preto
The Portuguese love their pork; no pork is more celebrated than Porco Preto. This melt-in-your-mouth meat is some of the best pork you will have in your life! Black pork gets its name from the grey to black hue of the native Iberian pig's skin. Iberian black pig is considered top-quality meat because of the significant flavour due to its unique diet of acorns.
What is unique about black pork is that it has layers of fat separated into the meat. This gives it a lot of flavours and makes it super juicy. This meat can be cooked almost crisp outside and still be juicy! For your next Portuguese barbecue, choose the right cut, add some seasoning, and grill the most amazing Porco Preto ever!
Steak: Portuguese churrasco
The perfect barbecue in Portugal or churrasco is not complete without a steak. 'Churrasco' is merely the Portuguese translation of the word "barbecue". Churrasco is usually associated with Brazilian cuisine to the liability of Portuguese gastronomy, which is also significantly present. But honestly, don't worry, the Portuguese have mastered it perfectly!
Churrasco is mainly used for grilled meats, beef, pork and, of course, chicken. For dining out, you'll likely need to visit a churrascaria, mostly known as a restaurant specialising in barbecue cooking. Portuguese Churrasco jovial cuisine is delicious, thanks to the exceptional preparation of the meat. Don't think twice, Portuguese churrasco for the WIN!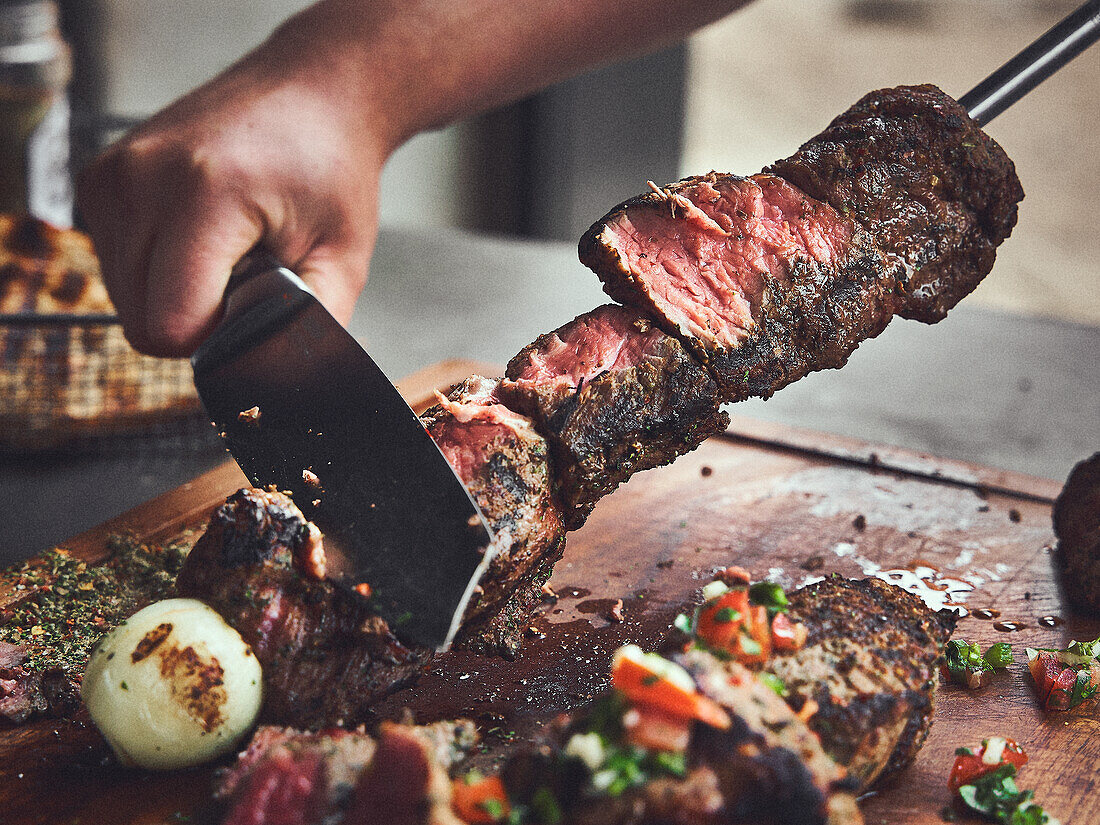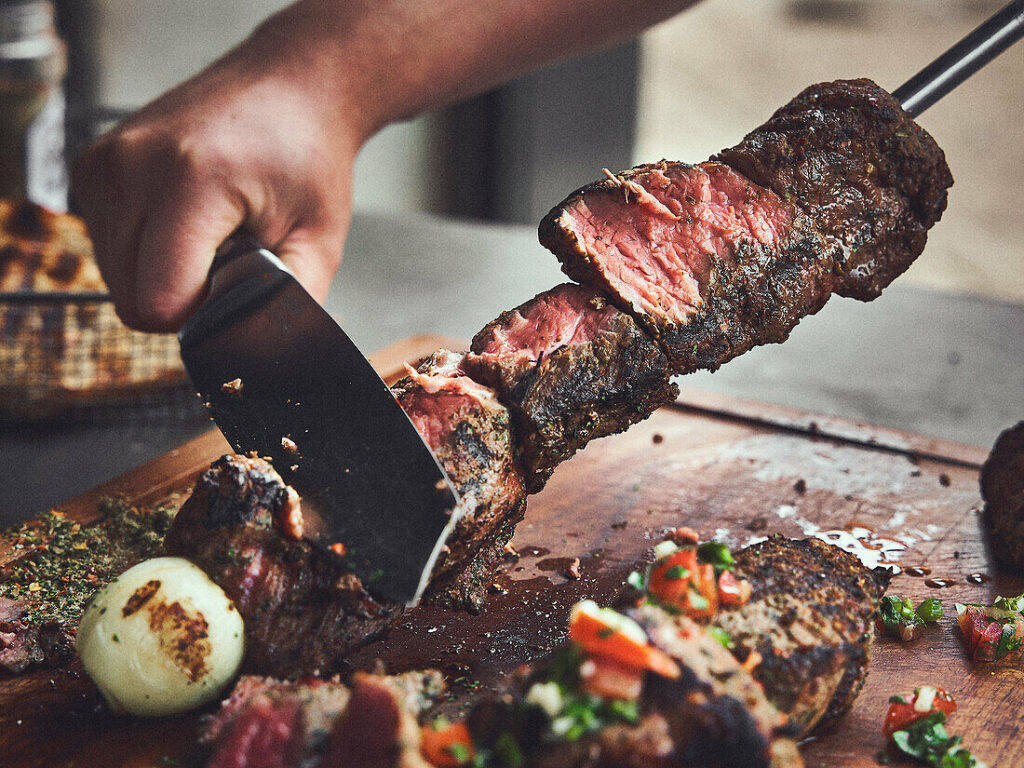 ---
In Portugal, it's fair to say that food is a national pastime! From planning meals for family and friends to shopping at the farmer's market, the truth is the Portuguese love food.
Ready to have the perfect barbecue of your life in Portugal? Try our recipes and tips, and let us know in the comments.
Visit our showroom in Almancil or make sure to check our products online. See you soon!