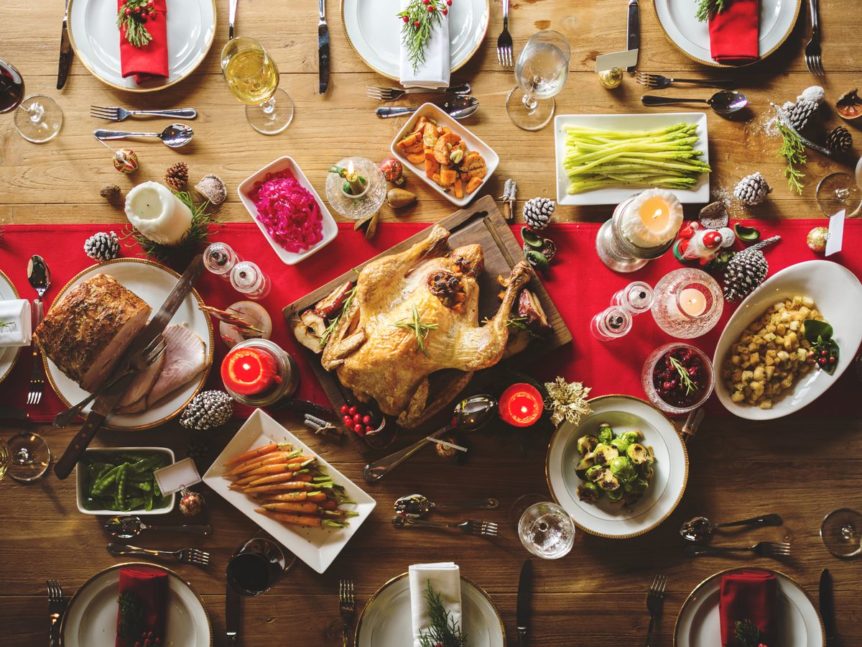 Even though the year is coming to an end, that doesn't mean that you should stop thinking about grilling. The festive season is the perfect time to relax with mates or family around an outdoor table laden with delicious treats straight from the barbecue. Especially if you leave in such a sunny place like the Algarve. Here in southern Portugal, you can grill your steaks all year round. Sure, it may be getting colder soon, but now is the perfect time to contemplate next year's batch of barbecues and outdoor cookouts.
With that in mind, we would like to recommend our top 5 grills to give this Christmas. We created this list with the best and most unique grills we have in our stock. You will find the ones we sell the most during this year, and the ones our customers love the most. We promise you will love it too. For grillmasters and grill lovers like us, this is the perfect time to ask for a new top barbecue. After all, the holiday season is all about giving.
Broil King Baron 490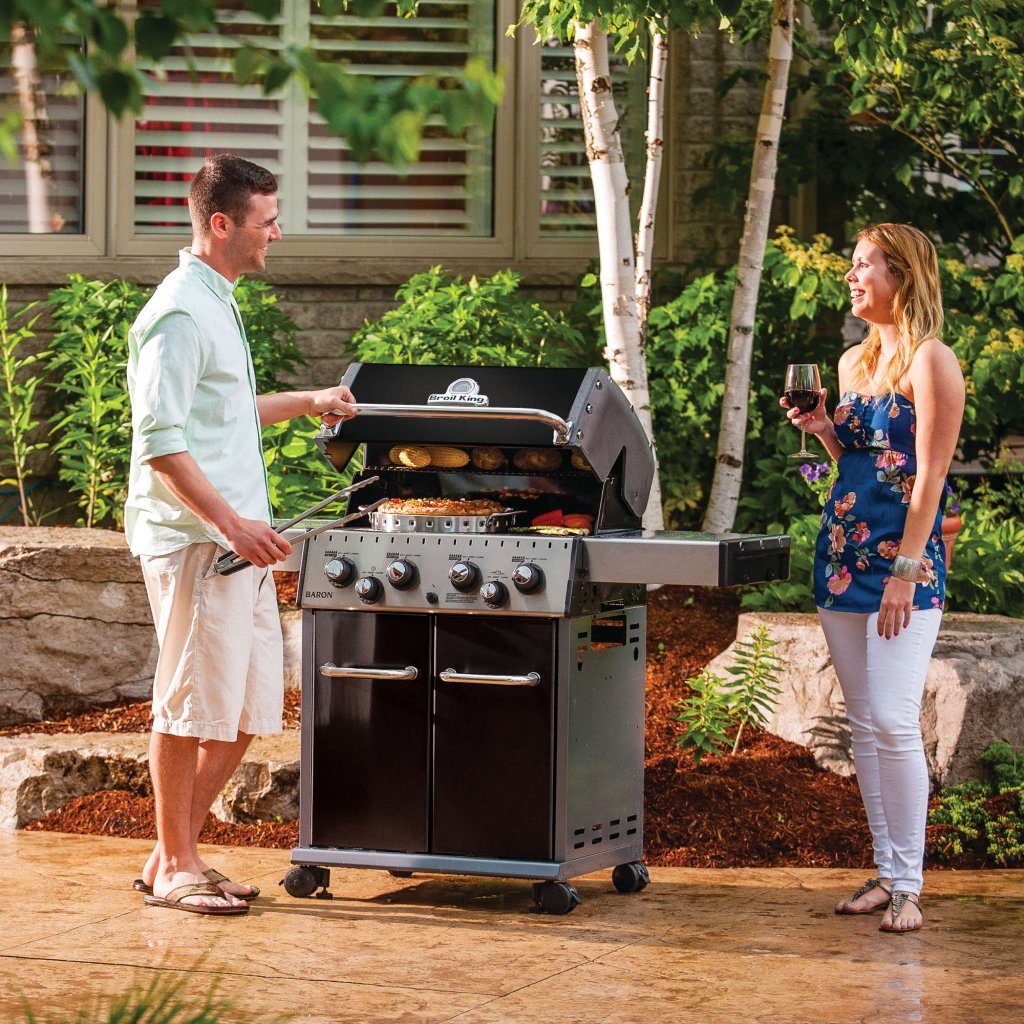 We love selling Broil King grills in our store. Every component of a Broil King grill is built to work together and perform as the ultimate cooking system. From the wheels to the cook box, each piece is designed, engineered and built by highly skilled people who are enthusiastic and knowledgeable about barbecuing like us.
Broil King grills from the Baron series are manufactured with high-quality materials. They have a large cooking zone and are very powerful to meet your needs. The robust cooking grills are made of cast iron and make them retain heat so that you can quickly brown your food. Its wide lid is perfect to use the barbecue as an oven (indirect cooking) perfect for roasting veal, turkey, etc. The Broil King Baron 490 is built with the highest quality and unsurpassed power. This is one the best grills to give this Christmas to a BBQ lover.
Now on sale!
Napoleon Rogue 365
With affordable options and high-quality standards, you can afford to grill different with the Rogue Gas Grill by Napoleon. This has been one of our most sold barbecues throughout the year. It combines high performance with aesthetic elegance and it is a perfect barbecue to integrate into your perfect outdoor kitchen.
This gas grill is perfect for a seasoned griller who needs a quality grill that takes up the space of something a little more portable. Two main burners on this compact grill provide perfect heat for the 460 square inches of grilling area. This means you can still grill for a crowd and make your (sear) mark with stunning culinary creations.
The sear plates instantly vaporize any grease that falls from your food, creating flavour, not flare-ups. This grill also has a stylish and durable black porcelain enamel lid and single panel door. With this new design, you will be grilling faster because assembly time is cut in half. The cabinet itself provides integrated storage for propane and grilling tools and accessories.
Buy it here!
Beefeater Signature S3000S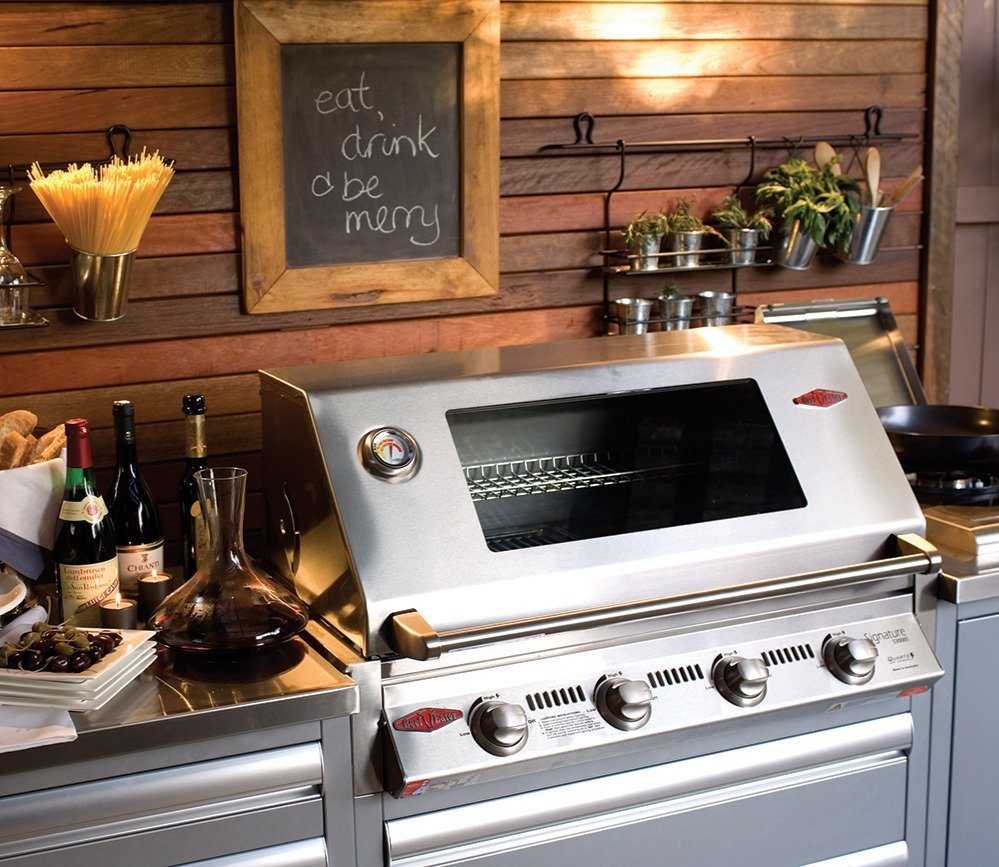 Make a statement outdoors with the Signature series of built-in barbecues from Beefeater. These high-quality grills are designed to suit your home and lifestyle. They are packed with features to make outdoor entertaining easier. The Beefeater Signature S3000S with a stainless steel cook box and roasting hood is the perfect backyard designer look. As a built-in the cascading roasting hood allows the Beefeater Signature to have a very small profile, sitting comfortably within a 600mm bench, but still having a very large cooking area. 
The roasting hood also includes an on-board temperature gauge and warming rack. Made from porcelain enamel coated cast-iron, one of the toughest coatings available. The rust-resistant cooktop is made to last. This barbecue also has an anti-flare technology that reduces annoying flare-up. It also reduces heat loss for faster cooking and superior fuel economy.
Build your outdoor dining area here!
Space Grill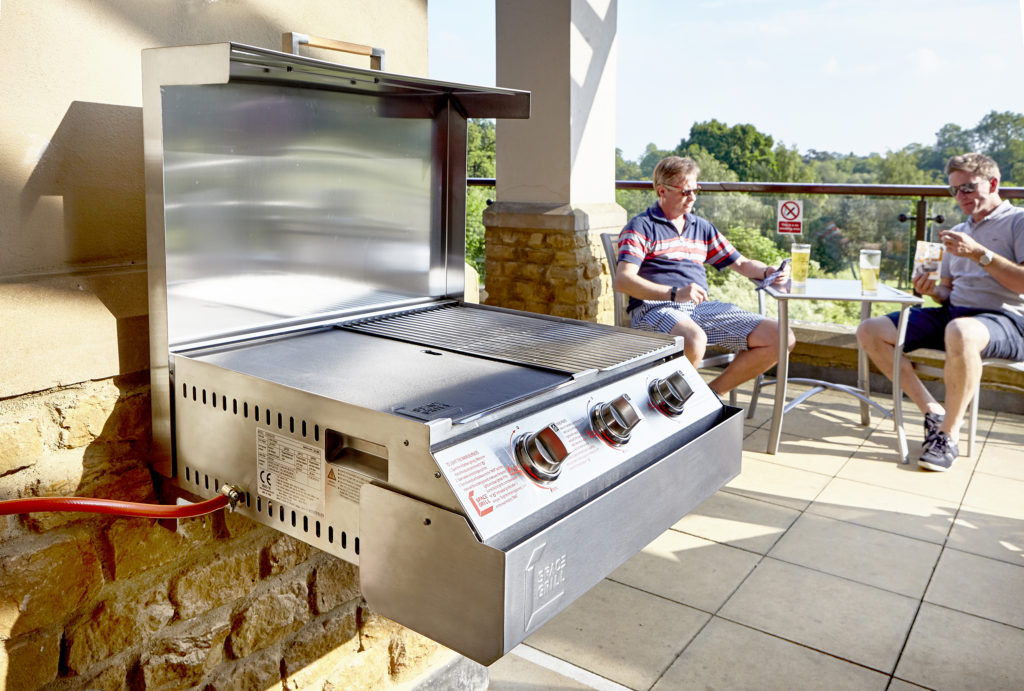 Space Grill is a cooking solution for those who enjoy a little al-fresco balcony dining but don't have space for a full-sized BBQ. Developed as the ultimate outdoor cooking solution, Space Grill is a fold-away BBQ for those with limited outdoor space. It is a full-sized gas barbecue that you can mount to a wall or other vertical load-bearing structure. Whether you have a smaller garden, a compact terrace area or a balcony, you can now enjoy the delightful aroma and overall enjoyment that a BBQ brings. The proof you don't need to have a big space to grill your juicy steaks in your home.
Space Grill is an indoor approved fold-away BBQ, with a patented design that allows it to quickly and easily pull down from its vertical storage position to a horizontal cooking one, allowing you to grill in just ten seconds. Completely space-saving, you can set up or pack away your grill in seconds, maximising outdoor living space.  
Napoleon Prestige Pro 665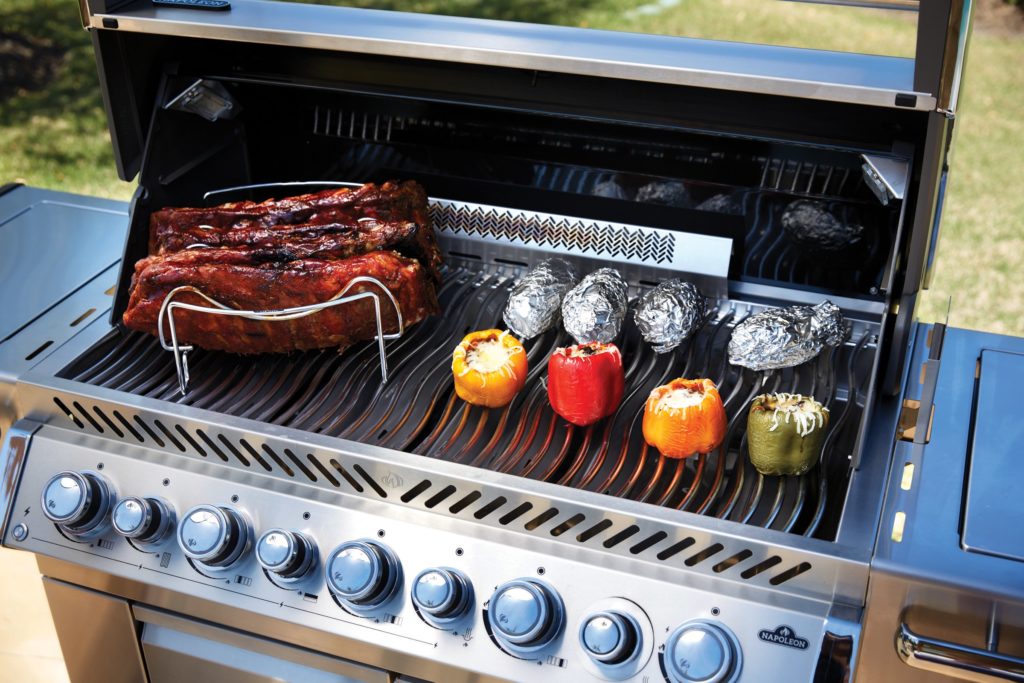 With features you don't usually see on the most expensive grills, the propane-fueled Napoleon Prestige PRO 665 with Infrared Rear and Side Burner has everything needed for professional-grade backyard grilling. This is our second Napoleon barbecue in the list of grills to give this Christmas and one of the favourites of our clients. 
This Napoleon grill has space for up to 48 burgers. This is ideal to cook for a big BBQ party with your friends and family. Its superior heat retention provides oven-like performance and first-rate searing. Moreover, you can use the integrated smoker tray and dedicated burner to add smoke to all of your favourite grilled dishes. On the outside, shining stainless steel body provides durability against the elements while chrome details add luxury. Under the lid, is the same quality stainless steel used for the cooking grids, tube burners, dual-level sear plates, and basin.
Get your Napoleon Prestige here!
---
Looking for more grills to give this Christmas or more barbecue-related tools? Check the best products we sold this summer to all grill lovers.
Christmas is a time to get together with your loved ones, enjoying good food and each other's company. For that reason, from BBQ's Algarve, we wish you a merry Christmas and a Happy New Year surrounded with family and enjoying grilled meat and veggies in your BBQ.