As we hurtle towards October, we want to talk about the perfect Portuguese recipes for Autumn that you can cook on your grill in Algarve.
Autumn is a great time to test your food palette. Whilst it begins to get colder outside, there's no better way to spend your time in your home than by testing out some Portuguese cuisine for colder nights.
Although the Algarve is mainly known for its beautiful beaches and exciting summer, more and more people fall in love with this beautiful region of Portugal during the "out of season" months.
Moreover, if you have your outdoor kitchen or outdoor dining area, remember that the weather is still fabulous for outdoor dining during the Autumn season in Algarve. You can count on delicious fresh fish and seafood while enjoying a glass of delicious Portuguese wine and taking in the beautiful views.
There are fewer crowds during this time of the year, and the weather is as enjoyable as it gets. We believe the Algarve is a perfect spot to enjoy unique experiences, sweater-weather included.
Portuguese cuisine you will love to try
The flavours of Portugal are every bit as sublime as those of her more celebrated neighbours: Spain, Italy or France. For fish lovers, the simplicity of the salted cod or the crispy whole sardines served with bread and extra virgin olive oil is perfection. And as for the custard tarts – or pastéis de nata – the right words to describe their sheer deliciousness just don't exist.
In short, like all the best dishes, this is simple food using excellent ingredients honed over centuries. And neither is it just for the summer months.
Portugal's agricultural abundance is impressive. Portuguese farmers grow a variety of produce, including grapes for wine, grains for bread and olives for oil. Beyond the basics, local markets swell with sweet, crunchy Portuguese apples from North of Lisbon and citrus grown everywhere in the Algarve.
On the Algarve, you'll find several different markets in towns and villages. Most of them are held in the mornings before the sun gets too hot. 
Some markets take place every day, mainly if they sell food, whereas there are bigger and more special ones only available a few times a month. Algarve markets are extremely popular with tourists and locals alike. However, finding the best markets can be a bit of a task as there are so many. With that in mind, we recommend the Loulé municipal market or the Lagos food market.
Now let's go to our food recommendations!
7 Perfect Portuguese Recipes For Autumn
These Portuguese Recipes For Autumn are the perfect company for a colder or rainy day as they will warm your taste buds and your heart!
Piri Piri Chicken – Frango Assado
Piri Piri pepper is the magic ingredient that makes Frango Assado pop. Portuguese explorers brought the hot pepper back from southern Africa centuries ago, and the rest is culinary history. This dish is unfussy, warming, easy to knock up and feeds a hungry crowd. It is ideal in any season. We recommend serving with salad and bread in summer and potatoes and bread in Autumn or Winter. Cook Piri Piri Chicken!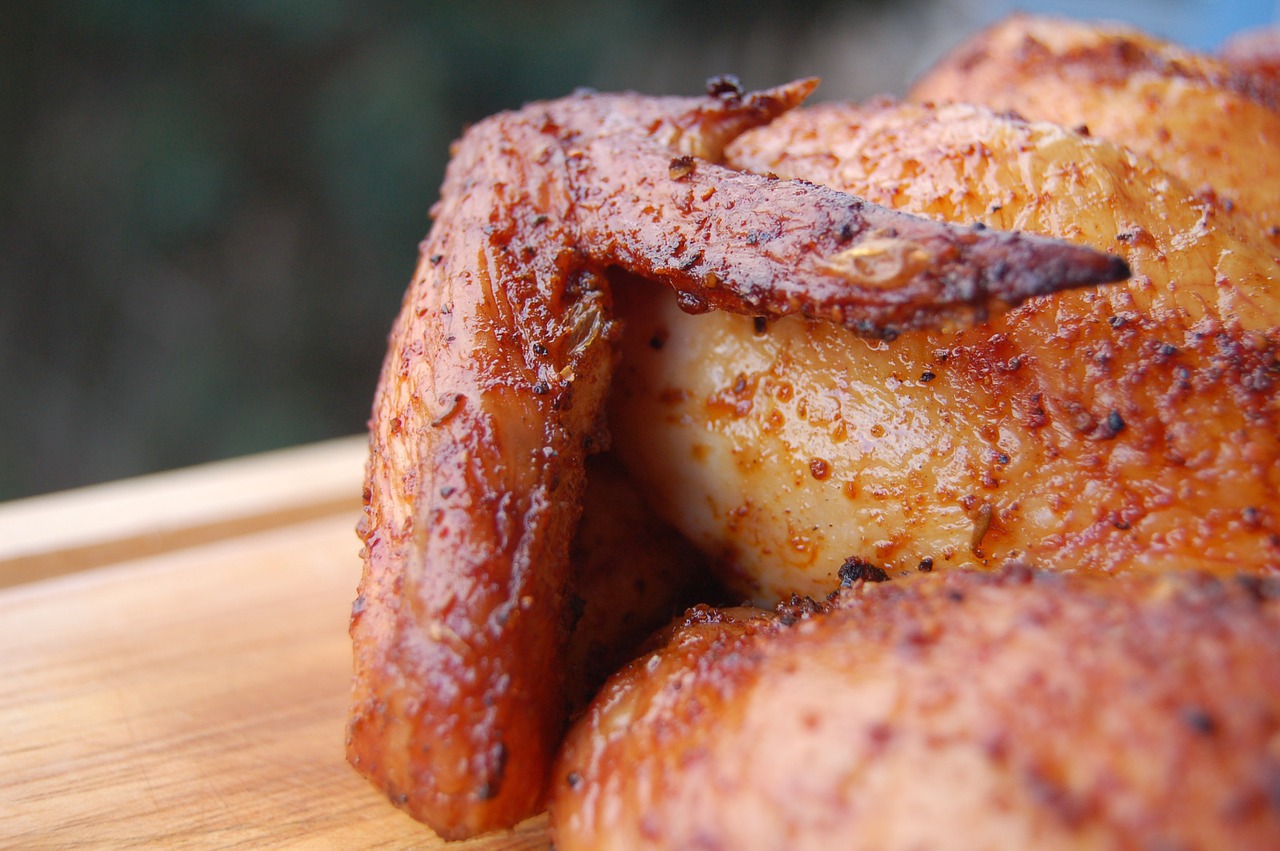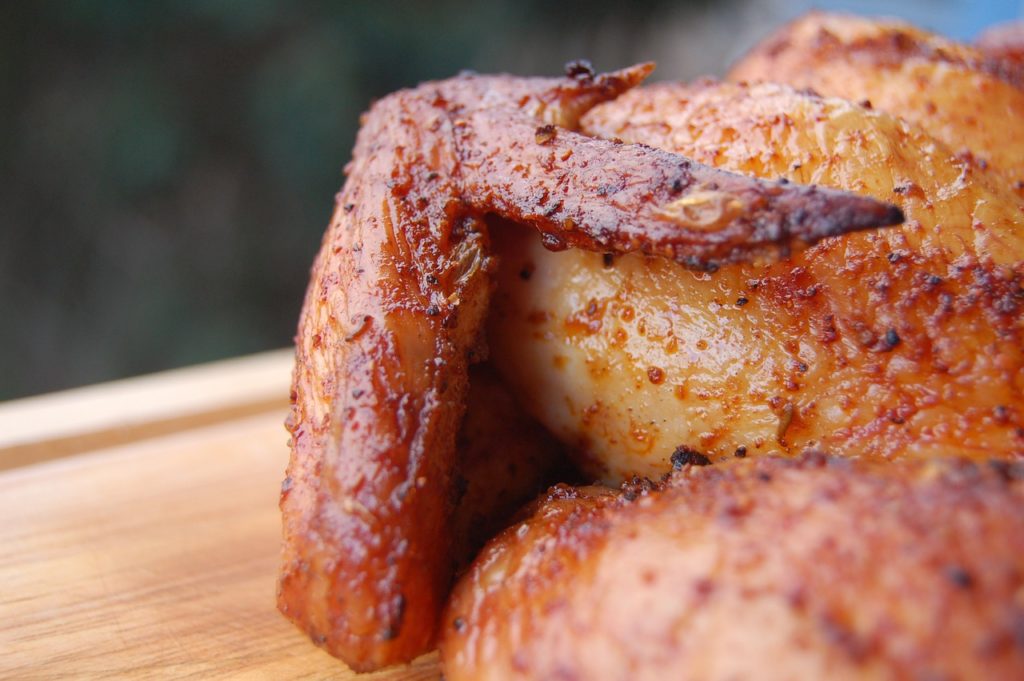 Grilled Sardines or Sardinhas Assadas
The opposite of fancy, grilled sardines are seasoned with salt and olive oil. Portuguese always cook then whole. After all, when an ingredient is so perfect, why mess with it. Locals eat the entire sardine, including the head, potatoes, bread or rice, leaving boney carcasses. We love the confident simplicity of this kind of cooking, which works well all year round. Get the recipe!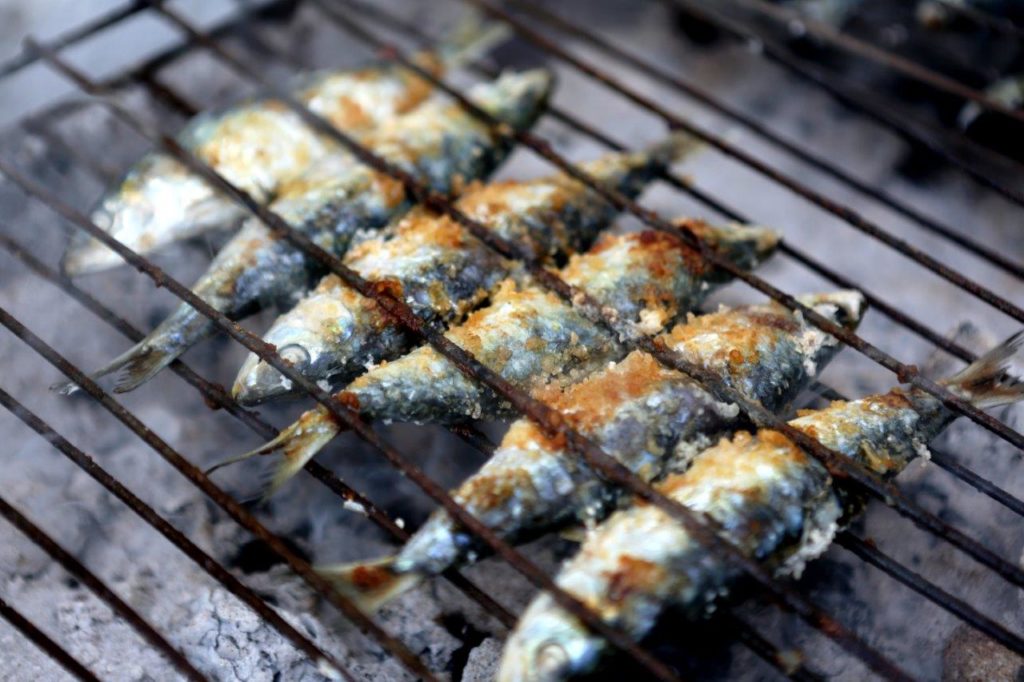 Bacalhau (salted cod)
Without a doubt, Bacalhau (salted cod) is one of the most celebrated ingredients in Portuguese cuisine. It plays a leading role in traditional dishes and is so representative that it is part of the country's identity. Among the main dishes that take cod in their preparation, we highlight: Bacalhau Grelhado, Bacalhau à Brás, Bacalhau à Lagareiro, Bolinhos de bacalhau, among many others. Furthermore, the consumption of cod on commemorative dates, such as Christmas and Easter, is a Portuguese tradition that has influenced many countries. Get the Bacalhau Grelhado or Grilled Codfish recipe!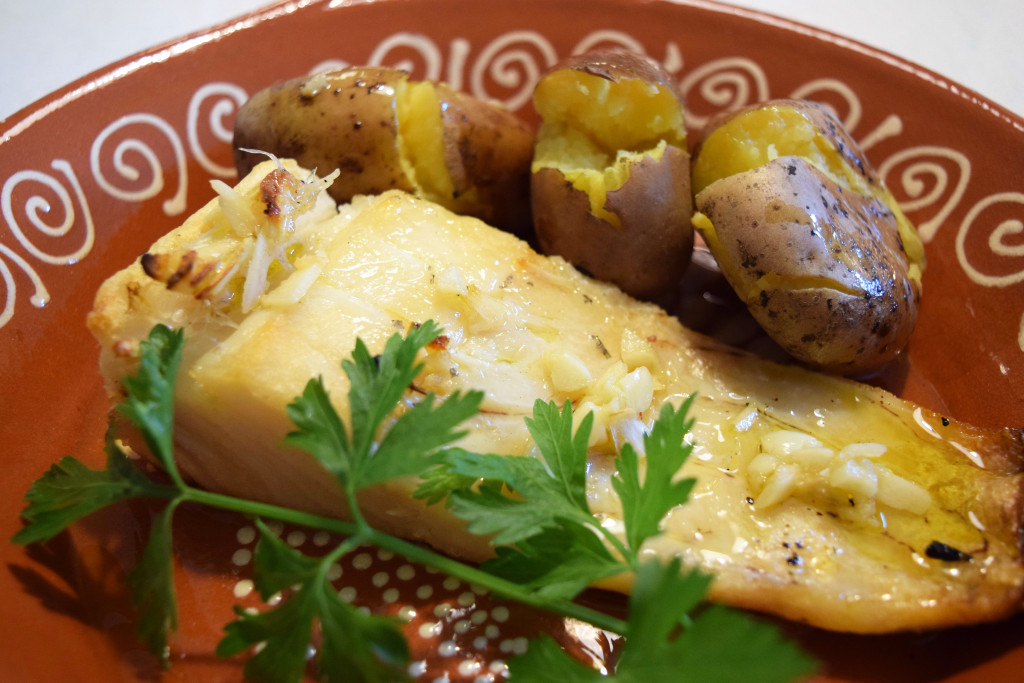 Chouriço Assado
More than just an ingredient in dishes like Caldo Verde, chouriço is one of Portugal's finest food products. A close cousin to Spanish chorizo, Portugal's version is a little smokier and more rustic with large specks of fat. It also has considerably less paprika than Spanish chorizo and much more garlic and black pepper.
The best way to eat the local meat is by ordering Chouriço Assado at a bar. It will indeed arrive at your table in a clay dish with the chouriço literally on fire. You can try cooking at home, although bear in mind it is a prolonged process. Get the recipe here and an illustrative video.
Polvo à Lagareiro
Octopus fans won't want to miss eating Polvo à Lagareiro in Portugal. Portuguese cook this dish with two main ingredients: octopus and olive oil. (Polvo translates to octopus, and lagareiro refers to an olive oil producer.) Moreover, other ingredients include onion, garlic, bay leaves and salt. Cooking with octopus may seem intimidating to some, but the beauty of cooking octopus is its simplicity. Octopus are best when boiled, lightly braised, sun-dried, and then grilled (as is commonly done in Portugal and throughout the Mediterranean). Find the recipe here!
Caldo verde (Portuguese cabbage soup)
This soup is served all over the country. It originally hails from the north and is considered one of the seven wonders of Portuguese gastronomy. This version is made with delicious smoked paprika, chorizo and potatoes because cabbage soup doesn't need to be boring. Spice it up with smoky chorizo!
Cataplana de Marisco
The Cataplana de Marisco dish is one of the most famous dishes in Portugal. However, aside from shellfish, you should already know that Portuguese fish industry is very popular.
Portuguese serve fish grilled, boiled, fried or deep-fried, stewed, roasted, or even steamed.
Cataplana combines local ingredients like onions, tomatoes, peppers, olive oil and white wine. It adds a melange of seafood, including mussels, prawns and clams. To cook the dish, you need a copper cooking device, called a Cataplana which is unique to the Algarve region. Watch this video to learn how to use your grill for cooking this delicious soup!
---
Portuguese modern cooking is constantly taking cues from the past and keeping up to its traditional homestyle cuisine. Furthermore, the best Portuguese food features local ingredients and exotic spices. Have you already cooked these perfect Portuguese recipes for Autumn? Let us know in the comments below or tag us on Instagram!
👨🏻‍🍳 Try all the recipes you can by grilling in your gas or electric barbecue in the Algarve!
Check our monthly offers for great discounts on our best barbecues in Algarve! Be sure to visit our shop and showroom in Almancil, Algarve.