In the Algarve, we love everything about summer. Vacations, the beach, and of course the food! While there are numerous fantastic options to cook on the grill, few things top a grilled burger. A juicy burger is a practice of simplicity. All you need is beef, salt, pepper, and a grill.
Grilling burgers is not hard, but it requires some essential tips to grill like a pro. So as easy as it might sound, there's more to it than slapping the burgers on the grill. Keep reading if you want to know how to transform your burgers from good enough to spectacular.
Following these easy tips will change your burger game completely!
Clean your grill
Are you wondering how to grill juicy burgers to turn out full-flavoured and smoky? Always start with a clean, oiled grill grate!
A clean grill keeps burgers from sticking, prolongs the life of your grate, and helps put those beautiful grill marks! More importantly, a clean grill will result in more delicious grilled burgers that you, your family, and your friends can enjoy.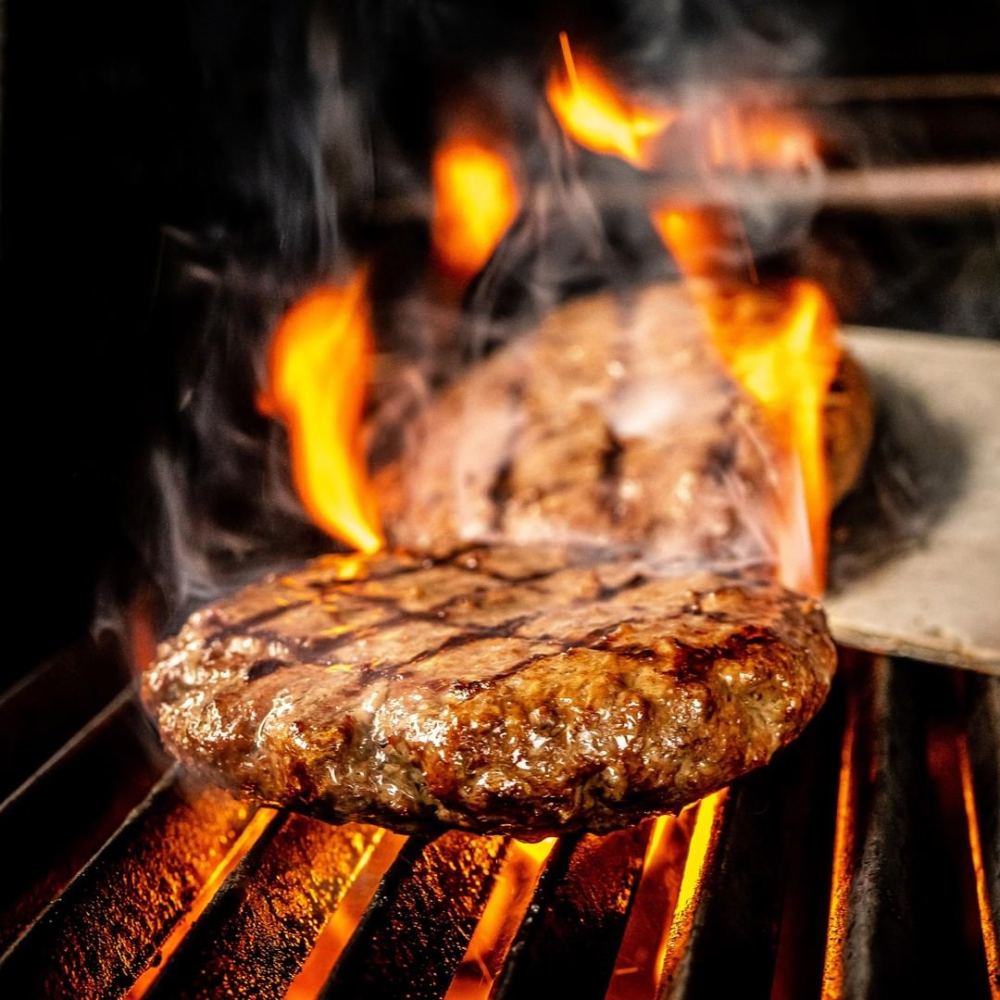 What kind of beef should I use?
First, ignore the bargain bin and buy the best quality beef you can afford. Second: fat! Fat is a vital component in adding flavour to juicy burgers. Use beef that is no leaner than 85 per cent. Having a balance is essential. Adding too much fat and the burger can fall apart. On the other hand, adding too little will turn your burger dry.
Turkey, chicken and even salmon burgers are great options for people looking for a lean option.
How should I mix the meat?
This is usually an ignored tip for the perfect grilled burger and is crucial to ensuring the best outcome. Don't overwork the meat! If you overwork the beef by mixing it too much, you'll break down the muscle fibres and collagen. This will raise the probability of your burgers becoming dense and heavy. Hence, you will go straight to burger hell if the burgers are too compact!
Should I season the meat?
Don't salt the burgers before they are shaped. We suggest forming your burger first, then generously season both sides. Doing it before causes the muscle proteins to dissolve, resulting in a texture more like a sausage than a burger. Season evenly with salt and pepper just before going to the grill!
What's the ideal size/shape for a juicy burger?
After handling the meat as little as possible, you want to make sure you are forming the burgers in the correct size. Separate the meat into equal portions and form patties about 3/4-inch thick. Also, create the patties about half an inch to an inch more prominent than the circumference of the bun. This way, the burger is sure to fit the bread!
#GrillingTip 🔥Remember to keep your beef in the refrigerator until you're ready to form the burgers (and then again until ready to grill). In addition, before shaping the patties, wet your hands a little to keep the meat from sticking to them.
Should I make a dimple in the centre of the formed burger?
The answer is yes. Pressing your thumb or teaspoon into the centre of the burger to create a divot will keep it from protruding as it grills. It should be about ⅓-inch deep and 1-inch wide in the middle of the patty. Since burgers shrink as they cook, this dimple will even out as the juicy burgers cook, resulting in an even patty-shaped juicy burger at the end.
What's the best way to grill?
Grilled burgers like high heat. You want to keep the grill's temperature at medium heat, usually between 350 and 400 degrees, and then it's time to throw the patties on!
When should you flip your burger?
Once a crust forms on the burger, flip them over and cook on the other side. Flip, don't press! Do not press down on the burger. When you do this, the fat and flavour are forced out of the poor burgers, resulting in dry and bland patties.
How long should burgers be grilled?
The cooking time will depend on the thickness of the burger and how you like them done.
Here's a guide for the cooking times of 3/4-inch thick burger patties:
Rare: two minutes per side
Medium: four minutes per side
Well done: five to six minutes per side
#GrillingTip 🔥Any time you change the protein, cooking times, temperature, and seasonings will also change. Make sure to investigate before cooking different meats in your burgers so you can still have the most flavourful grilled burger.
Should you let burgers rest after grilling?
Once the burgers are grilled, let them rest on a plate for 5 minutes. Resting allows burgers to finish cooking and redistribute the juices throughout the meat. If you're worried about the burgers getting cold, feel free to put a piece of aluminium foil over the top to maintain the heat!
Are you ready to learn our easy juicy grilled burger recipe? Here's what you need to do:
Juicy grilled burger recipe (4 servings)
What you need:
1½ pounds ground beef (15 per cent fat).
Kosher salt and black pepper.
1 tablespoon of olive oil.
Cheese slices (optional).
4 hamburger buns, split.
Directions:
1️⃣ Preheat your grill to about 375-400°F, and brush the grill grates lightly with olive oil.
2️⃣ Form the patties into ¾-inch burgers, be careful not to make them too large, and then season both sides of each burger with kosher salt and black pepper.
3️⃣ Place the burgers on the hot grill and cook, without moving, for about 3 minutes per side.
4️⃣ If using cheese, top with 1-2 slices during the last minute of cooking; cover the grill to melt.
5️⃣ Remove the burgers from the grill and allow them to rest while you toast the buns. Top the burgers as you desire. Now it's time to enjoy!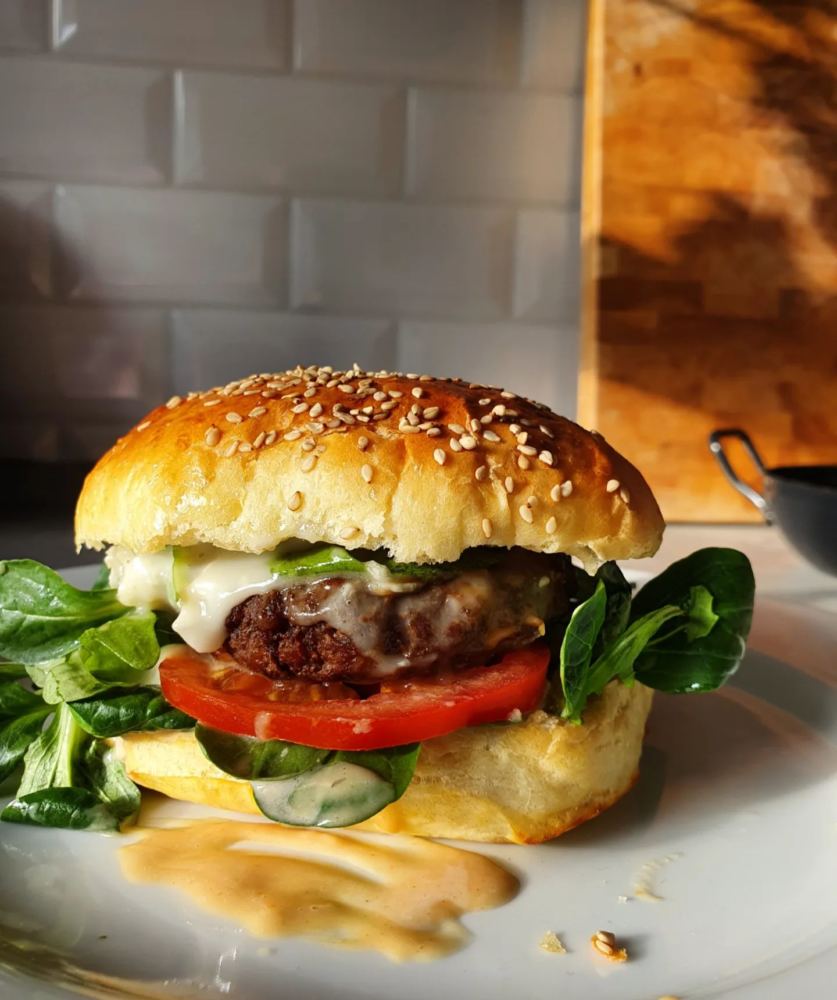 Are you looking for more recipes to enjoy this summer? Try these out!
If you found these tips helpful, leave a comment below and let us know how you liked them!
Visit our showroom in Almancil or make sure to check our products online.