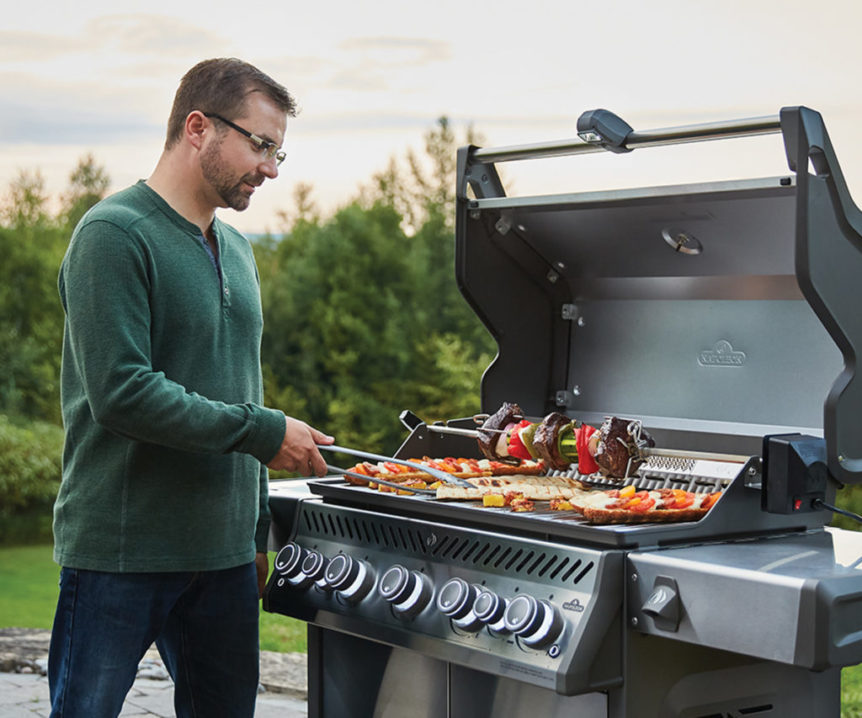 It's winter season in the Algarve, and that doesn't have to mean it's time to put the grill away, on the contrary, thanks to its climate that stays in the 20ºc range, you won't have to crave the fantastic depth of flavours that comes from a juicy steak, grilled veggies or simply your favourite recipes, what you need is to improve your outdoor space! We break it down into 7 easy ways for you to succeed.
We assure you that grilling during winter in Algarve is not only possible, but it will give you that energy booster that only a special place like this can provide! You can agree with us about the lovely sensation of being out in the open air, that's one of the primary purposes of grilling, to get yourself outside, far away from all the distractions, remember you should be able to cook what you love no matter what!
1. Get a fire pit or a patio heater
Warmth and comfort are usually words that come to our mind if we think of an enjoyable moment during the winter season in the Algarve, so if you are thinking about a way of staying a bit warmer while grilling, then choosing a good-quality fire pit or a patio heater is what you to need, besides function, it brings that aesthetic touch that overall will enhance your outdoor space. Believe us; you won't listen to any of your friends or family members saying, "My favourite outdoor activity is going back inside" after you get your patio heater.
2. Move the grill closer to your house
When the winter season starts, easy access to the grill is key! Moving the grill closer to your house will help you stay a bit warmer while you're grilling. This translates to fewer steps from your house to the grilling area! Remember, it's essential to grill safely, so make sure to have the grill at least 10 feet away from your home or other structures.
3. Clean your barbecue before tackling December dinners
Keeping your grilled clean won't only help to provide your guest with their winter favourites, it can also keep an excellent working condition for longer. Although it doesn't need to be surgically clean you want to make sure you can continue to flip those steaks by learning how to clean your gas grill (Also, who wants to cook on a dirty grill?).
4. Install awnings and shades to grill comfy in Winter
Did you know that getting awnings and shades can help keep your house warmer during the winter season? This is because the cold air tends to seep in through tiny cracks. Awnings do a great job of insulating. They work by trapping the heat in and keeping the cold air out! That's why it won't only upgrade your outdoor space, giving you the perfect opportunity to cosy up with a cup of tea or hot coffee while being covered from the wind, but will make the insides of your home warmer while helping lower your bills! It's a win/win situation if you ask us!
5. Gather helpful grilling tools
Tools are the backbone to grill your food successfully! Choose the right ones, making the entire experience a lot more pleasant. It doesn't matter if you are a beginner or a master griller. Grilling accessories are what you need! Make sure they are comfortable, easy to use, and sturdy. After all, the last thing you want after an enjoyable grill session is hand fatigue!
6. Outdoor lighting
When considering your outdoor dining area update, light is essential! No space is complete without good lighting. Besides being helpful for nighttime entertaining, it will be cosy for your guests and you. The idea is to keep the space inviting and illuminated. You can use LED lighting, string lights, or even candles to set a festive mood!
Do you wanna see the grill handle lights we have available for you in our showroom? Check them here.
7. Get cosy
Providing some small semblance of normalcy while still dealing with Covid-19 and the flu season is possible and can be done in the warmth of our outdoor space, as expressed in this article. Creating a safe, comfortable area is achievable in the Algarve! Therefore we encourage you to let your creativity explode with something as simple as getting new pillows or blankets! The goal is to connect our families and friends in an intimate, relaxed space and create new memories.
---
Considering all of the facts, inviting your friends or family members to your outdoor dining area in the cooler months for a hot tea while you grill up your delicious winter feast seems like a great idea! After all, anything you cook during summer is great to cook in the winter. Just make sure to do it with a few extra precautions, with the right tools, a properly clean grill, and the correct light! So get out there, and grill away all year long. Will you be grilling this winter?
Check our shop and all the amazing barbecues, outdoor kitchens and grilling accessories available in our store! Be sure to visit our shop and showroom in Almancil, Algarve.