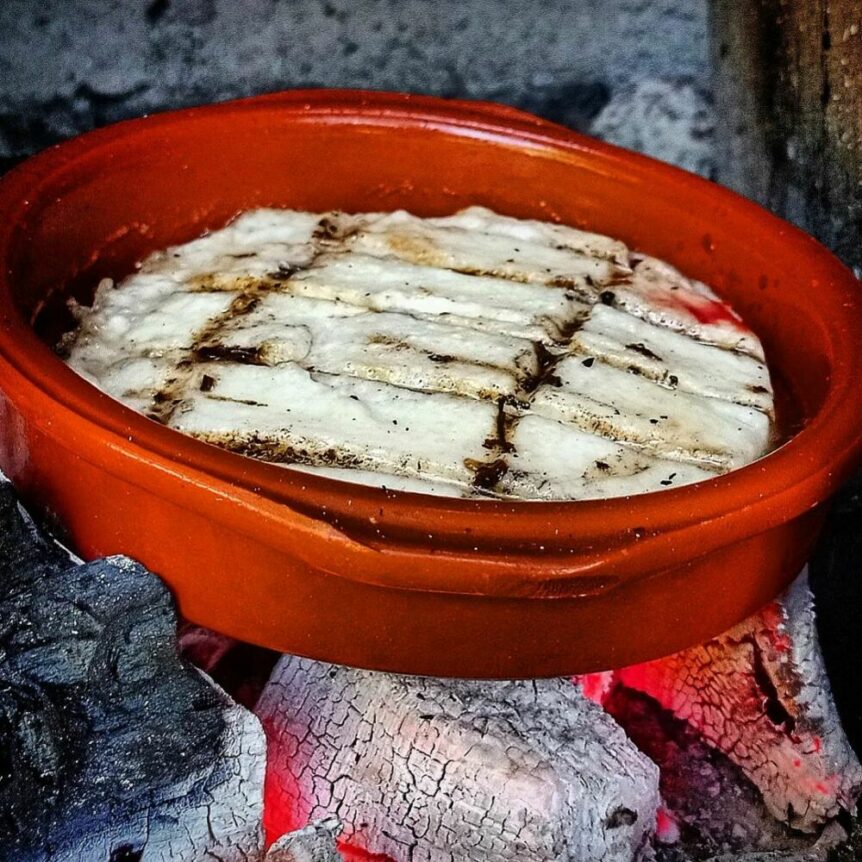 Have you ever eaten Argentinian BBQ? The "Asado Argentino" is not only based on chimichurri sauce and delicious perfectly cooked meats. They also serve many dishes, such as grilled provolone cheese (provoleta).
Argentinians grill a thick slice of provoleta over coals until browned and bubbling and serve it as a mouthwatering appetiser with bread. To us, it's a bit as fondue but not quite as melty. Moreover, this dish makes a great snack with drinks!
Grilled Provoleta Cheese Recipe
What you need
One small baguette, cut into 1/2-inch slices on the bias
Three tablespoons extra-virgin olive oil
1 (1/2 inch thick) piece of mild provolone cheese (about 1/2 a pound)
One teaspoon of finely chopped fresh oregano
1/4 teaspoon crushed red pepper flakes
#ProTip: If you want success at cooking provolone the traditional way, directly on the grill, leave the cheese uncovered at room temperature for several hours or overnight to dry the exterior a bit.
Directions
Light one chimney full of charcoal. When all charcoal is lit and covered with grey ash, pour out and spread the coals evenly over the entire surface of the coal grate.
Set the cooking grate in place, cover the grill and allow to preheat for 5 minutes.
Clean and oil the grilling grate. Brush slices of baguette lightly with oil on both sides. Place on grill and cook until lightly toasted, 30-60 seconds per side. Transfer to serving tray.
Have a small cast-iron pan handy in case the cheese gets too melty. Grill the cheese on the dry side until crisp and lightly browned. Flip the cheese over into the cast-iron pan. Put the pan on the grill and melt the cheese to your desired level. Remove from heat.
Sprinkle the provolone with oregano and red pepper flakes.
Serve immediately.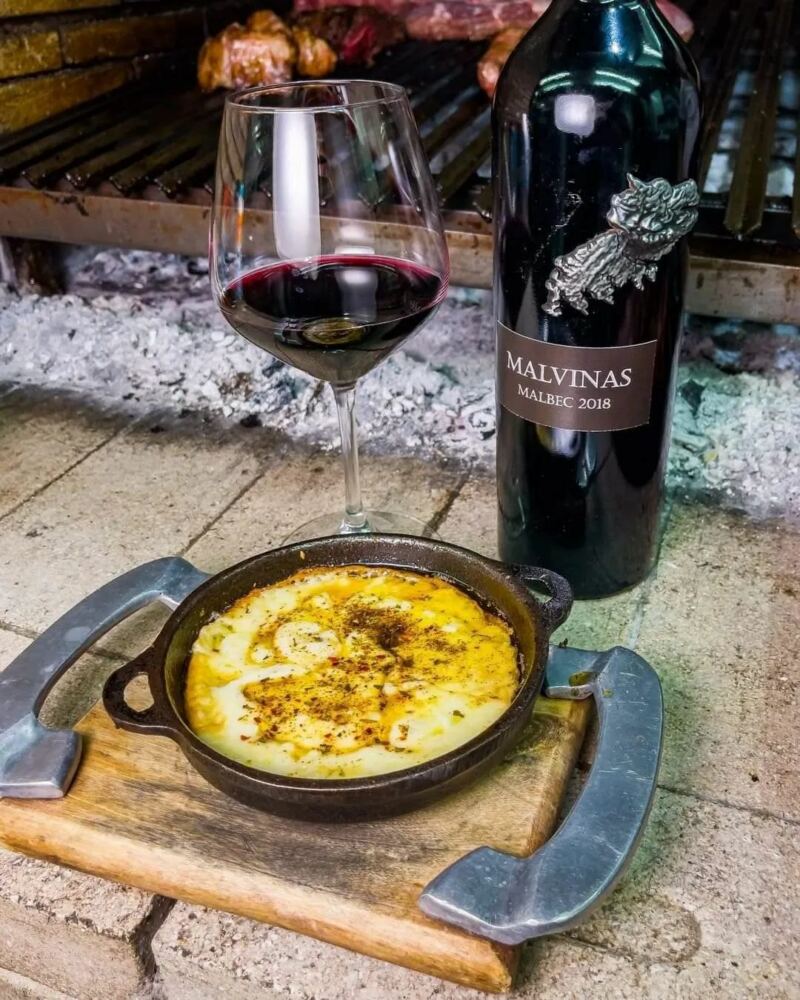 This delicious starter calls for wine, and since it's an Argentinian appetiser, there's nothing better than an Argentinian malbec or malbec-syrah blend. We also recommend a Spanish tempranillo.
I hope you love this recipe! Let us know in the comments or on Instagram!
Make sure to visit our showroom in Almancil or check our products online.